Brokers can't hail insurers for cab insurance | Insurance Business America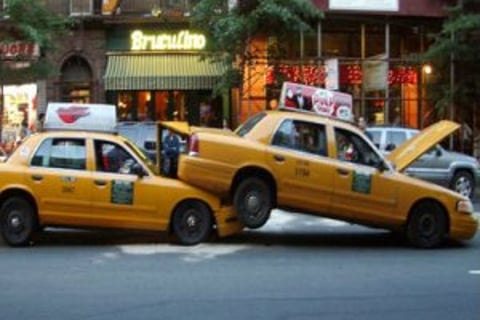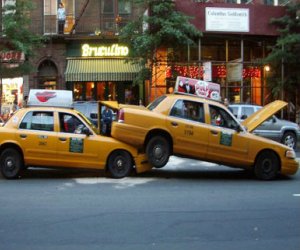 Despite current soft market conditions in Canada, brokers are having a difficult time hailing insurance programs for taxi cab drivers in the Greater Toronto Area (GTA).
"In Ontario, taxi drivers are having difficulty getting insurance coverage at almost any cost," Craig Pinnock, chief financial officer of Northbridge Financial told the 2013 Canadian Insurance Financial Forum in Toronto.
"There are numerous issues," Paula Brickman, vice president and partner at
HUB International
HKMB, told Insurance Business. "It's never been a profitable business for insurers.
"We feel the reason this has been an issue is that there's been pricing competition in the past. We've never felt that it's been accurately priced.
"Cab drivers move from administrator to administrator. It's hard to get a handle on a true fleet's losses, and to keep track of the drivers and the loss experience.
"Unless the market gets together and talks about a solution, we don't believe that a lot of the big players will get back into the taxi business in the GTA, and that's a big problem."
Brickman believes some form of solution lies in a combination of proper risk management, loss control, taxi drivers and fleets taking on some element of self-insurance, and insurers coming up with an appropriate rate.
Brokers say the province's most populous city of Toronto, which has approximately 10,000 licensed taxi drivers for 4,849 cabs, is the prime area of concern. Outside Toronto, insurance capacity is available for taxi cabs in Ontario cities such as Windsor and Hamilton, as well as in rural areas like Caledonia in the Niagara Peninsula.
But brokers looking to insure taxi cab fleets in Toronto aren't finding many takers. Some have got out of the business of placing cab insurance altogether. One large brokerage told Insurance Business it tried to place insurance for a large cab company, and was rejected by more than 20 insurance companies.
Auto insurance is mandatory in Ontario, so cab fleets can ultimately find coverage with Facility Association, a so-called "market of last resort" that insures high-risk drivers who can't find insurance in the voluntary market.
But the rates in Facility Association "are astronomical, although maybe not unjustified," said one broker who spoke on condition of anonymity. "It's much higher than what cab drivers are paying in the past and they don't want to pay it."
Taxi cab drivers who don't want to pay high Facility Association rates can "shop around" for taxi cab fleet administrators that offer better insurance rates, in part because of the types of licenses the city offers. Toronto issues two types of licences: Standard and Ambassador.
There are 3,451 Standard licenses called 'plates,' as the Toronto Star reports, citing figures provided by the city. A plate owner can drive and rent out the cab, or hand it to an agent to manage. Plates can be sold, and the current market value is up to $300,000.
In addition, there are 1,313 Ambassador plates. For these licenses, the cab must be operated by the owner, up to 12 hours a day. No other drivers are allowed. The plate cannot be sold and must be returned if the owner quits the business.
In the Standard licence scenario, since the cab driver may not be the same as the license owner, it is much more difficult for the insurer to assess the true risk associated with the plate. Also, the insurance market has been 'soft,' meaning insurers will try to undercut each other on price in order to gain market share. This means cab drivers who don't want to pay Facility Association rates can shop around for taxi cab license owners offering lower-priced insurance coverage.
At the same time premiums are going down, claims for taxis have not shown any signs of decreasing. Taxi cab operators or drivers are on the road often, resulting in more frequent claims. Also, whereas large commercial fleets may offer drivers or operators worker's compensation or employee benefits, other taxi cab fleets will not. These taxi cab fleets can only rely on automobile insurance accident benefits in the event of a claim.
Underpriced risk and more frequent claims have resulted in a rough ride for the Toronto cab industry. Brokers describe this as a "30- or 40-year-old problem."