Building codes – a tool for business resilience | Insurance Business America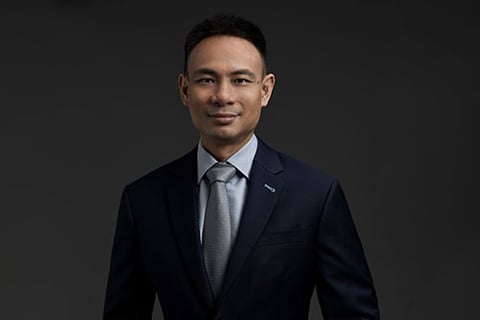 By Tan Hian Hong, vice president, client service manager for FM Global Asia Operations
Ensuring the resilience of the built environment, including infrastructure and building stock, is directly linked to the future prosperity of Southeast Asia's businesses.
The rise of low-cost manufacturing, amplified by productivity gains, has been critical to GDP growth and employment in countries like the Philippines, Thailand, Indonesia, Vietnam and Malaysia, accounting for 60% of Southeast Asia's total growth since 1990, according to a report by McKinsey. The combined gross domestic product now stands at US$3 trillion. The pace of growth is projected to continue, with the ASEAN region projected to rank as the fourth-largest economy by 2050 (McKinsey).
While the Southeast Asian economic success story is impressive, it is one that is often tarnished by the frequency of natural and manmade disasters that hinder development and economic growth, as well as having significant social impact. According to the UN, over the last 50 years, Asia accounted for half of the world's economic losses from natural disasters – and these losses will likely continue to grow with the increasing severity of climate-change related weather events. Estimates suggest that losses in the region will exceed US$160 billion annually by 2030 – well above the combined GDP of Myanmar, Cambodia, Laos and Brunei. Property loss will continue to be a significant contributor to these numbers.
Technology, infrastructure investment and regional trade expansion will ensure Southeast Asian economies can meet demands of growing, aging populations. However, in order to continue to thrive globally, it is vital that the region develops a newfound focus on resilience to ensure that gains, and the assets driving them, are protected.
Sustainable, long-term growth requires Southeast Asian economies unshackle themselves from the economic burden of natural and man-made disasters. This entails increasing focus on the resilience of infrastructure and property, including the industrial and civil control systems that manage them.
With new building technologies and management systems emerging at scale, it is vital that building standards keep pace, ensuring they can withstand the increase of natural disasters.
Enter Building Codes
Strengthening the region's building codes is an important place to start. Simple, even mundane to some, building codes can be one of the most effective resources in business resilience across the Southeast Asia region, protecting both industrial and social infrastructure. For the continued growth in the region, there is great need to maintain specific standards in infrastructure – especially in industrial buildings.
By providing a baseline for design and construction, strong building code regulation, such as those observed in places like the US, much of Europe, Japan and Singapore, demonstrates governments' active protection of local businesses from disaster.
Protecting Businesses
Governments must protect their economies by protecting businesses – and their assets. Building codes and standards should be championed by governments, in order to thwart risks to built assets from floods, earthquakes, extreme weather, and importantly, fire.
Fire continues to pose the largest risk to businesses, with news stories from across the globe chronicling fire destruction, almost daily. This is due, in large part, to the huge portfolios of buildings, both residential and industrial, built from combustible materials. It's no surprise then, that a great deal of building code research and counsel focuses on this building stock – what to do with existing assets and how to improve standards of construction materials. By introducing resilient construction standards to national building codes, governments can ensure that future businesses are at a lower risk of fire damage.
Similarly, building codes that mandate sprinkler systems in commercial and industrial buildings have a huge effect on business sustainability in the face of fire, whether from natural causes, industrial faults or human error. While a simple solution, FM Global has seen tremendous business savings among clients that have introduced sprinkler systems – with only one-tenth of the loss costs during fires than those businesses without.
When businesses are resilient against disaster and able to bounce back after disruption, local economies and communities are protected. Building codes are a simple way to bolster business resilience.
Adoption at a National Level
While the business case for building codes is clear, the method of adoption and implementation on a national level, is often less so.
Adopting a national building code standard need not be a lonesome feat. While building codes are often unnecessarily nationalistic, countries across Southeast Asia need not reinvent the wheel. Instead, countries looking to bolster business resilience should look to their peers that have strong building codes in place, or to standards developed by external researchers, for guidance.
It is important that countries in Southeast Asia not only look to building codes as a method of ensuring the future of their businesses, but also innovate the process to putting new codes in place.
For Continued Growth
Economic prosperity in Southeast Asia and business resilience go hand-in-hand. To maintain its important place in the global market, and secure the continued industrial growth of the region, business resilience is critical for Southeast Asia.
A matter of good policy, business resilience efforts will be most successful when increasing risks to businesses are understood – and the right measures, including building codes, are put into practice.
Tan Hian Hong is vice president, client service manager for FM Global Asia Operations. In this role, he manages underwriting and client service activities across Asia and is tasked with leading the client service teams in Singapore to grow the Asian book of business. He has managed key client accounts across the power generation, electronics, semiconductors, pharmaceutical manufacturing and logistics industries. Before joining FM Global as an engineer in 2004, he was a process engineer for ABB Lummus Global and has worked in Singapore, Bloomfield (New Jersey), and The Hague, Netherlands.