Business interruption the dominant fear among Canadian companies | Insurance Business America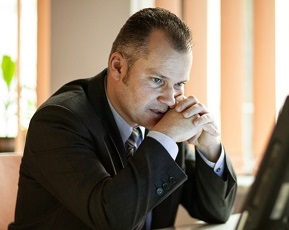 Business interruption is the most-feared risk among companies across Canada at the start of 2017, and an unpredictable business environment is a global concern, a major risk report has found.

Allianz's sixth annual Risk Barometer found that business interruption (BI) is the top risk among companies globally for the fifth year in a row.

While traditional perils such as natural catastrophes and fires are still widely feared when it comes to key risks across the globe, non-damage events such as cyber incidents and the indirect results of terrorism are beginning to creep to the forefront, the report said.

In Canada, market developments and quality deficiencies, such as product recalls, were the key drivers behind the fear of business interruption events.

Natural catastrophes – such as the Fort McMurray, Alberta, wildfires in May last year, which led to the evacuation of over 90,000 people – were the third biggest concern among companies across the Americas.

"Recent events, such as the wildfires in Fort McMurray, have highlighted the issues companies face with BI," Robert Fellows, head of market management, Allianz Global Corporate & Specialty (AGCS) Canada, said.

"Also, with the tendency toward just-in-time manufacturing, BI becomes a critical concern," he added.

Across the Americas, fear of BI, cyber incidents and natural catastrophes are the three major concerns for businesses, the report found.

Thomas Varney, regional manager, Americas, Allianz Risk Consulting, said: "Each of these issues at times may be an unknown or hidden risk exposure, but an exposure that could create potentially both short and long-term consequences to a company's bottom line."

Globally, the fear of the unknown amid an unsteady backdrop is an increasing worry among firms, the report found.

"Companies worldwide are bracing for a year of uncertainty," said Chris Fischer Hirs, CEO of Allianz Global Corporate & Specialty SE.

"Unpredictable changes in the legal, geopolitical and market environment around the world are constant items on the agenda of risk managers and the C-suite."

The Allianz study surveyed over 1,200 risk managers and corporate insurance experts from more than 50 countries.