Choosing a risk management career: One hour was all it took | Insurance Business America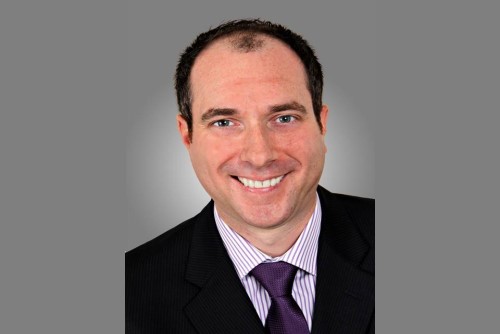 Vincent J. Monastersky began an insurance career by chance, just like many other professionals. However, he found his true calling during a CRM course, which he admits took just an hour to rope him in.
"After applying for a position referring to a 'management trainee', I got my first professional job in a personal lines auto insurance agency," Monastersky, vice president of risk management at Fox Entertainment Group, told Corporate Risk and Insurance. He began his career in New York, before relocating to Los Angeles.
"From there, I continued to work in personal lines and soon shifted to commercial lines in order to increase my opportunities," he said. "As I was pursuing my CIC designation, I attended my first CRM course, titled, 'Principles of Risk Management'. Within the first hour of the two-and-a-half-day course, I knew that risk management was the right path for me. It suited my personality and way of thinking and had a broad application in business."
In 2007, Monstersky joined Fox Entertainment Group as a risk manager.
"I was fortunate to get a position as a manager in the risk management department at Fox Entertainment Group working on their corporate and production worldwide insurance program," he said. "After 11 years at Fox Entertainment Group, I continue to manage the risks of the company as the vice president of risk management along with a strong team of five experienced risk managers."
Since 2011, Monastersky has been part of the Risk and Insurance Management Society (RIMS) Los Angeles chapter's board of directors, and was named as a 'Leading Risk Manager' in 2018 by Insurance Business Magazine.
According to Monastersky, the risk management industry is in a state of constant change, especially with new risks opened up by technology.
"I see cyber evolving and continuing to gain interest within the business community as well as the importance and impact of reputation risk for individuals and organizations," he said.
He also identified three major risk groups he is dealing with in his job, with the first being mergers and acquisitions, due to the risks associated with Disney's acquisition of the majority of 21st Century Fox's businesses.
Meanwhile, the second and third – business continuity and human capital – are closely related.
"With a large portion of our employee base and business operations in California, we are managing the risks associated with natural disasters such as wildfires," he said.
Monastersky believes that the risk management industry will continue to grow, as more and more businesses and individuals recognise its importance.
"Within the risk management industry, I am witnessing a greater interest and curiosity into our industry both within the business community as well as at the student level with the increase of risk management programs at universities."
As for his advice for risk management professionals looking to progress in their career, Monastersky offered four succinct instructions: "Ask a lot of questions. Always keep learning. Think big and strategize your career and set goals. Networking, networking, networking."