Citigroup hit with massive fine for risk management issues | Insurance Business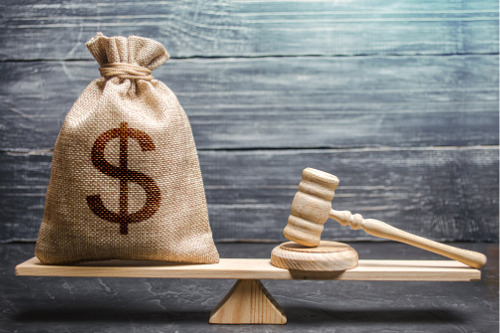 Citigroup is on the hook for a $400 million fine and must come up with a plan to address ongoing problems that have resulted in several violations and penalties over the course of recent years, US regulators announced on Oct. 8.
According to reports, the Federal Reserve and Office of the Comptroller of the Currency (OCC) stated that the banking giant had received many warnings over the years, but failed to institute change at the organization.
Now, Citigroup has to take comprehensive steps to overhaul its risk management, data governance, internal controls, and some of its compensation practices, Reuters has reported. According to the OCC, Citigroup's risk management was not "commensurate with the bank's size, complexity, and risk profile."
These orders might cut Citigroup off at the feet, in terms of its ability to make deals and decisions regarding personnel. It won't be an easy task for incoming chief executive Jane Fraser, who in February takes over from Citigroup's current leader Mike Corbat, to put the bank back on the right track, while she also deals with breathing life back into the bank's declining revenues and impacted reputation.
"We will invest in our infrastructure, risk management, and controls to ensure that we operate in a safe and sound manner," Fraser noted in a statement last month.
The $400 million penalty stems back to an error that led the bank to accidentally send Revlon creditors $900 million of its own funds in August, which kicked off public and regulatory scrutiny of its operations.
Other issues highlighted by the Fed's order date back to 2014, when Citigroup failed an annual "stress test" exam for not fixing previously pinpointed risk management issues. That same year, the bank disclosed that its Mexican subsidiary Banamex lost more than $500 million on fraudulent loans to a supplier to state-owned oil company Pemex, reported Reuters.
Following these missteps, Citigroup has paid out approximately $1 billion to US regulators for money laundering control failures, illegal credit card practices, violations on fair housing, flood insurance, and for holding foreclosed property too long.
Meanwhile, experts in the banking world have pointed to decades of acquisitions that led to a mix of technology systems as one of the roots of Citigroup's problems, though these moves also made Citigroup once of the biggest banks in the US before the 2008 financial crisis.