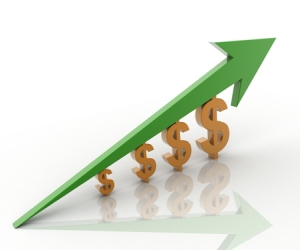 Your Canadian commercial clients are paying more to manage their risk and insurance these days.
The average total cost of risk (TCOR) for Canadian companies increased 7% between 2011 and 2012, according to the 2013 Risk and Insurance Management Society (RIMS) Benchmark Survey.
Canadian companies paid extra for a host of risk-related expenses, including insurance premiums, at a rate of $8.39 per $1,000 worth of revenue in 2012.
More than 100 responses from Canadian companies were considered separately from the largely U.S.-based survey. The average Canadian company participating in the survey had $4.4 billion in revenue, $27.6 billion in total assets, 8,182 employees, and a payroll of just a shade over $1 billion.
Based on the numbers above, this average Canadian company paid $36.9-million worth of risk-related expenses last year, whereas it paid only $34.5 million in 2011 – a difference of almost $2.5 million.
Still, Canadian companies paid less than U.S. companies in the survey, which paid out a rate of $10.70 per $1,000 worth of revenue.
Total property risk costs for Canadian companies rose 37% last year, after a significant decline in 2011. For property risks, Canadian companies paid an average TCOR of $1.71 per $1,000 worth of revenue in 2011, compared to $2.35 last year.
A "dramatic increase in premiums" drove the increase in the companies' property risk TCOR figures, the RIMS Benchmark study said.
Canadian companies' total cost of risk escalated also due to substantial cost increases in the areas of liability, marine and aviation, worker compensation and fidelity, surety and crime costs.
In addition, the study found that Canadian companies purchased high limits for property and umbrella/excess coverage, and also tended to accept higher retentions for property.
The annual RIMS survey, produced with Advisen Ltd, is a single source of benchmark statistics with industry data for more than 52,000 insurance programs from almost 1,500 organizations from across North America.
TCOR is a complicated metric that includes three major areas of expenses related to risk:
•
Direct expenses
: These include payments a company makes for insurance premiums, managed care, fines, deductibles, legal expenses, loss of productivity after an accident, management time to administer injury or attend hearings, and staff time to administer injury.
•
Indirect expenses
: These are the costs associated with the reputations companies have with their insurers and vendors, loss of morale, loss of reputation, and employee gossip, etc.
•
Preventative expenses
: Expenses paid in this category may actually help to reduce costs associated with managing direct and indirect risks. For example, paying for such measures as improving risk management, pre-employee screening, safety equipment, safety meetings, and personal protective equipment may ultimately reduce a company's claims costs. As a result, the company may see its insurance premiums go down.