COVID pandemic highlights importance of risk management | Insurance Business America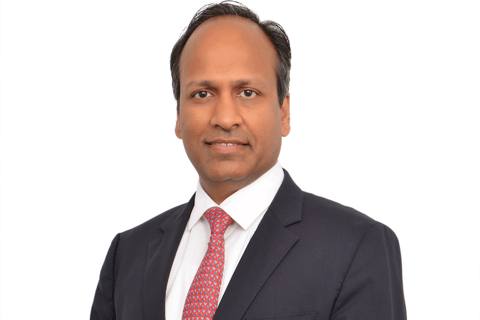 The unprecedented scale of disruption brought about by the COVID-19 crisis has tested the resilience of virtually all industries and organizations. Many emerging markets – such as India, the world's second most populous country – were hit hard, with the Indian economy shrinking by almost 24% between April and June 2020.
According to the Excellence in Risk Management 2020 report by RIMS and Marsh India, which analyzes a survey involving 231 C-suite executives and senior risk professionals at Indian corporations, the effects of the COVID-19 pandemic (or a new public health crisis) were the top risk for Indian companies. Among other top risks were cyberattacks, data fraud or theft, failure of critical infrastructure, fiscal crises, and extreme weather events. More than eight in 10 (85%) of the respondents also said that the pandemic has forced them to shift to remote working, which has increased their exposure to a potential cyberattack.
"As many parts of the world cope with a second wave of the pandemic, the concerns on the economic repercussions from the pandemic remain relevant," Sanjay Kedia (pictured), country head and CEO Marsh India Insurance Brokers, told Corporate Risk and Insurance. "Additionally, risks such as cyberattacks and data fraud are also top-of-mind concerns for risk managers as many organizations plan on integrating remote operations and flexible working into their long term personnel strategy."
The report also highlighted the importance of building organizational resiliency to a variety of low-frequency but high-severity risks, such as the pandemic. While many businesses are already discussing resilience, over one-fifth of respondents say that they do not assess or model emerging risks.
To build resilience, organizations must get the right balance between long-standing and emerging risks. According to Kedia, while there has long been an awareness of weather-related challenges, risks that occur less frequently generally receive less attention.
"The pandemic has underlined the need for risk managers to keep all perils on their radar," he said. "Doing so means continuously reviewing preparedness plans and risk mitigation and transfer strategies.
"Indian companies are at an important juncture. Their preparations for the next crisis will help determine their ability to survive and thrive. Organizations will also need to focus on building resiliency to a variety of risks. The lessons learned through 2020 should be leveraged when reviewing and tweaking business continuity plans intended to help companies withstand the effects of the next big challenge."
Developments in India's risk management sector
In December, RIMS launched its 80th global chapter in India, marking a new step in the advancement of the risk management industry in the country. As the world grows increasingly interconnected due to globalization, Indian firms are recognizing the importance of managing global risks and linking with peers internationally.
"The corporate risk management landscape is evolving in India," Kedia said. "With growing acceptance from senior management, the risk function is moving closer to the boardroom. Risk management teams are now expected to take on a greater role not only in terms of leading risk governance and compliance, but also in actively influencing strategic growth decisions by addressing new and emerging risks."
According to Kedia, risk management in India is at a turning point where risk managers are constantly looking at avenues to expand their knowledge base, hone their skillsets, and gain access to best practices, tools, and technology.
"However, as our survey shows, for many companies, risk management awareness is restricted to the head office, with other employees uncertain how to react to a challenge," he said. "This can lead to delayed response, or worse, more damaging actions. The potential repercussions underline the need for continuous training about risk mitigation measures, helping non-risk employees to understand their role in strengthening their company's resilience."