COVID-19 intensifies risks in financial sector | Insurance Business America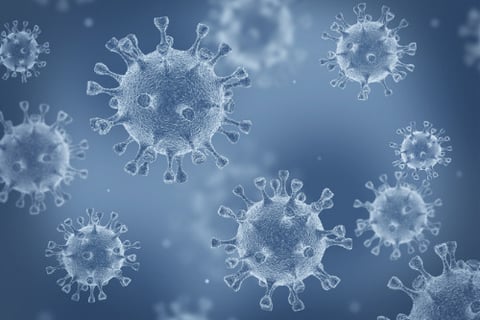 The COVID-19 pandemic has significantly increased customer and third-party risks in the financial sector, but technology can help businesses address and even transform these risks, according to a recent study.
The 2021 Global Risk and Compliance Report by Refinitiv gathered data from 2,920 respondents in 30 countries, composed of business leaders from C-suite, senior management and middle management.
While global workforces have adapted quite successfully to remote working, 71% of respondents said the increased remote work has also made cyber crime more difficult to contain. The pandemic also forced many businesses to cut corners. Almost three in four (73%) of respondents said they were under pressure to increase revenue, while 65% said they felt pressure to increase profits
These factors combined create conditions conducive for cyber criminals. While 54% of respondents agreed that COVID-19 has made know-your-customer (KYC) protocols more important, 65% said that the financial pressures of the pandemic have forced them to take shortcuts with KYC and due diligence checks.
The study found that companies have been letting up on compliance and awareness of third-party-related risks is diminishing. Less than half (44%) of respondents said their third-party relationships have undergone due diligence checks, a lower percentage than in 2019 at 49%. According to Refinitiv, this indicates persistent gaps in formal compliance, and the situation has deteriorated at a time of heightened risk. This gives criminals more opportunities to pursue and expand their illicit activities.
Fewer respondents said they were aware of financial crime in their organisations in the 12 months preceding the survey, with 62% in 2021, down from 73% in 2019. Refinitiv said that this lack of awareness could be driven by low technology usage in a subset of companies.
A direct correlation was found between financial crime awareness and organisational use of technology to detect and prevent it. Two-thirds (66%) of those using technology to fight financial crime were also aware of such crime within their global operations, compared to 40% for those not using technology.
While these findings indicate a more complex risk environment, the study also found several positive developments. These include 43% of respondents saying that the pandemic caused them to give additional importance to environmental, social and governance (ESG) factors. A same percentage said they now consider green crime, such as illegal fishing, logging, wildlife trade and waste dumping, to be a priority.
Compliance in these areas is critical, as many jurisdictions' regulations, such as the EU Directive on Mandatory Environmental and Human Rights Due Diligence and Germany's upcoming Corporate Due Diligence Act, have significant enforcement penalties and require continuous due diligence of third-party relationships.
According to Phil Cotter, group head of customer and third-party risk solutions, data and analytics at Refinitiv, there are three essential tools in the global fight against financial crime: technology, data and public-private collaboration.
A large majority (86%) of respondents agreed that innovative digital technologies have helped them to identify financial crime within their global operations. This has led to many businesses increasing their technology investments. The highest percentage (57%) of respondents said they are investing in automation and digitisation in 2021 to help fight financial crime.
"Furthermore, we identified a strong correlation between the use of technology and enhanced collaboration," Cotter said. "Sixty percent of respondents who regularly use technology to prevent financial crime were also found to be more likely to have better collaboration with law enforcement agencies than those who don't use technology."
The study also found that businesses that embrace technology are more motivated to combat financial crime – 91% of respondents who use technology in KYC/compliance are looking to improve their financial crime detection and mitigation capabilities over the next 12 months, compared to 71% of those who do not currently use any technology to detect financial crime.
"As the pandemic continues to transform the risk arena, it is this powerful combination – technology, data and collaboration – that we believe can finally turn the tide on rampant illicit activity, despite the heightened risk levels ushered in by COVID-19," Cotter said.