Cyberattackers cripple Government of Canada websites | Insurance Business America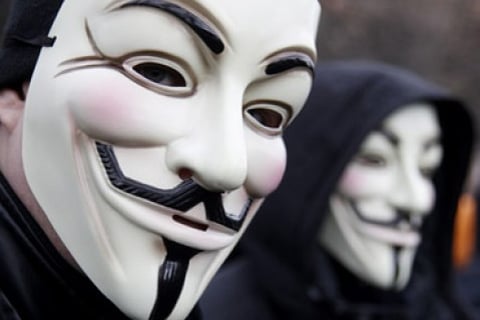 A group of hackers successfully breached the Government of Canada's servers on Wednesday, causing numerous departments' websites to crash and shutting down the email accounts of federal officials, reports National Post.
Among the sites rendered inoperable were those belonging to the Department of Justice, Foreign Affairs, Shared Services Canada and the Canadian Security Intelligence Service (CSIS), as well as the main Canada.ca page.
Treasury Board President Tony Clement verified the breach, tweeting, "Confirmed today that Govt of Canada GC servers have been cyberattacked. Until full service is restored, please use 1-800-OCanada."
While authorities are still investigating the matter, internet hacking group Anonymous has claimed responsibility for the breach, announcing in a YouTube video, "Today, this 17th of June, 2015 we launched an attack against the Canadian Senate and Government of Canada websites in protest against the recent passing of Bill C-51, a bill which is a clear violation of the universal declaration of human rights."
Bill C-51 expands the powers of CSIS and allows Canadian agencies to exchange information about individuals more easily.
This hacking incident mirrors a recent U.S. government data breach, indicating that many public organizations need to reexamine their cyber liabilities and any areas in which they may be exposed to harm.
"What this shows is that no one organization can be fully immune to cyber risk – whether they are a public or private sector body," Jack Elliott-Frey, a broker with SafeOnline LLP, said in a previous interview with Insurance Business. "Public sector bodies often have smaller budgets than private businesses of the same size, and due to that are forced to spread it across more sectors of the business.
"Ultimately this means that security spending can take a backseat, and with public sector bodies such as local governments or healthcare providers, this can prove to be problematic as they hold plenty of valuable personally identifiable information."
Personally identifiable information is the most frequently exposed data in a breach, according to a recent study performed by security firm NetDiligence.
While cyber insurance premiums appear to be expensive, they are typically much less costly than many clients believe, however. On the contrary, product premiums are typically commensurate with client risk, said Michael Palotay, senior vice president of underwriting at
NAS Insurance
Services.
"I think [potential clients] would be surprised at how cheap it is," Palotay told Insurance Business. "When the coverage is properly discussed and their exposure is explained in a real-world scenario, it's usually a no-brainer for the insured."