Desjardins buys into brokerage that serves credit unions | Insurance Business America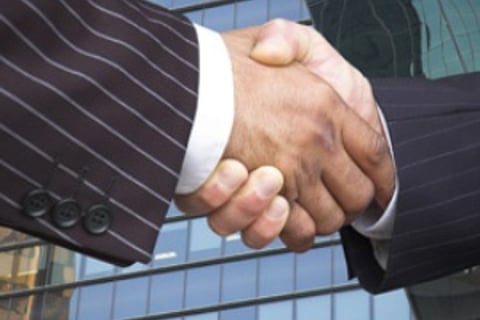 Credit union Desjardins Financial Corporation Inc. has acquired a 40% interest in Qtrade Financial Group, which offers insurance brokerage services to credit unions in Canada.
Qtrade Financial Group provides wealth management services to the retail public as well as the customers of hundreds of financial institutions including credit unions, banks, trust companies and financial planning companies across Canada.
Qtrade Insurance Solutions Inc. is a subsidiary, full-service insurance brokerage offering insurance solutions for life insurance, living benefits, annuities and segregated funds to the customers of credit unions across Canada.
"We work through our credit union partners, which is direct distribution," said Catherine Wood, senior vice president of wealth management and insurance at Qtrade Financial Group.
One of the significant aspects of the deal is that the credit union Desjardins now has a significant stake in Qtrade. That reduces the potential irony of a bank owning an insurance broker that serves credit unions.
"We've been growing rapidly over the years and we've been bringing on credit unions consistently," Ron Cann, vice president of marketing and communications at Qtrade, told Insurance Business when asked about the deal. "For the odd credit union considering us, there may have been a bit of a worry about us being acquired by a bank….
"This will help us remove some of that fear and help us grow that much faster."
Ownership of companies that support credit unions came to the fore after CUETS, a credit card company that supplied the credit union system, wound up under the ownership of a bank following a series of mergers.
MBNA Canada Bank, Canada's second-largest MasterCard issuer, bought CUETS in 2007. TD Bank Group then acquired MBNA four years later, putting a significant portion of the credit card book for credit unions into the hands of a bank.
Headquartered in Vancouver, Qtrade will continue to operate independently with its current leadership and under its own brand name. Desjardins will have the right to acquire the majority of the remaining Qtrade shares over the next six years.
After the deal, three Desjardins representatives will join Qtrade's board of directors. Six existing Qtrade board members will continue to serve.
Qtrade Insurance Solutions Inc. offers life and health, term, permanent, critical, disability and long-term care insurance products on the personal side. On the investment side, it offers segregated funds, annuities and other products. On the commercial insurance side, Qtrade offers products related to buy-sell funding; capital dividend accounts; structuring insurance and risk; and group retirement and group living benefits.
"Desjardins obviously has a plethora of resources, support and expertise on products and distribution, which will allow us to capitalize on their infrastructure and products," said Wood. "All of those components to make sure we are serving members in the most appropriate way."