Do you know the risks associated with solar panels? | Insurance Business America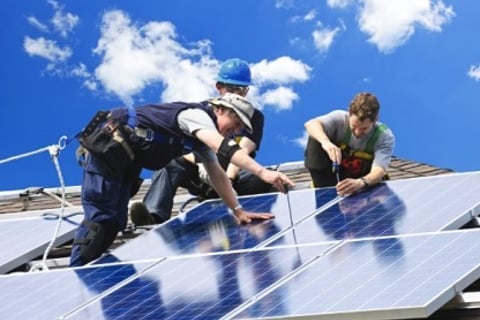 Brokers may want to take a second look at their commercial clients' rooftops. Integrated photovoltaic systems may be environmentally friendly, but they do pose numerous insurance risks.
In a recent white paper,
Zurich
Insurance Group is recommending that commercial building managers and risk managers try to avoid the installation or integration of photovoltaic systems onto or into buildings until associated risks are fully understood and addressed.
"Solar PV system use has increased three-fold over the last three years," says Mike Widdekind, technical director, property for Zurich Services Corporation, "which means more and more businesses need to understand the risks associated with them in order to help protect their property and business operations."
The paper on photovoltaic (PV) solar panel systems is meant to help risk managers understand associated risks and how businesses can protect themselves against risks before moving forward with green technology, says Widdekind.
Businesses across the world increasingly are turning to green technology for lowering energy costs and reducing their own carbon footprints, and photovoltaic systems are designed to supply usable electric power for a variety of purposes, using the sun as the power source.
"When installed on or integrated into existing building components," states the Zurich paper, "the systems have unique characteristics that can introduce a variety of potential challenges and risks."
Fire-related risks are among the top challenges associated with PV systems, as the systems have more fire ignition sources and present more opportunity for fires to occur beyond the reach of standard fire protection and fire detection systems.
Of greater concern, a complete shutdown of electric power may not be possible since the PV panels continue to generate current from either daytime sunlight or during a fire at night when firefighters are battling a blaze.
Firefighters typically turn off all sources of electric power to the building when fighting a fire.