Don't forget the micro risks | Insurance Business America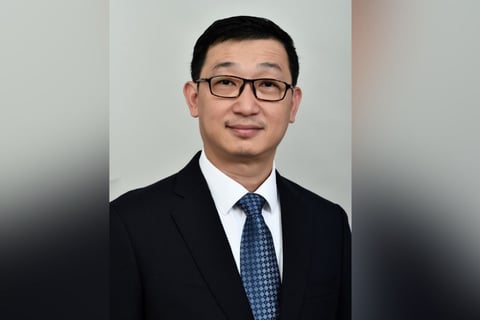 There's a saying that a small leak will sink a great ship. That's especially true in risk management, as micro risks may end up being overlooked due to the presence of overarching macro risks.
But first, what are the differences between micro and macro risks?
According to Tze Way Yeong (pictured above), head of risk engineering services, Asia-Pacific at Swiss Re Corporate Solutions, micro risks are site-specific risks, such as fire, explosions and floods. Despite being called micro, these risks' impacts can be amplified on a larger scale, especially if the site is a link in a global supply chain.
"A defective part, for example, is a micro risk that can cause large-scale product recall," Yeong said. "Other sources of micro risks include natural catastrophes and man-made disasters. These micro risks typically translate to property and casualty risk, as well as liability risk."
On the other hand, macro risks are larger systemic risks involving trends that affect entire industries. These include climate change, pandemics, geopolitics, war, and market disruptions.
"[Macro risks] are more frequently featured in the news and are perceived as top risks in risk management surveys, but it is important for businesses to remember that micro risks, somewhat counterintuitively, also can cause very large-scale impact," Yeong said.
Due to the multiple accelerating "megatrends" that are reshaping industries, many business leaders pay attention mostly to macro risks. This, according to Yeong, may cause them to lose sight of the many and often connected micro risks that can pose significant threats to business resilience.
"Viewed in isolation, micro risks, such as a fire incident at one manufacturing site, may not seem to be catastrophic," Yeong said. "Yet, when examined as part of today's interdependent network, it quickly becomes clear that a single vulnerability could have large-scale and global repercussions."
In one example he cited, a three-day blaze at a semiconductor plant in Japan resulted in a four-month-long disruption amid the global chip shortage. The fire not only had implications to the company's bottom line but also affected the already-challenged supply of microchips for the automotive industry.
"Examples such as these highlight the importance for companies to not only look at mitigation measures at their facilities, but also monitor the entire supply chain ecosystem – from procurement to distribution – for multiple micro factors across several categories," Yeong said.
According to Yeong, while businesses can never fully eliminate risk, they can learn to identify and effectively manage a broader range of micro risks. By leveraging some of the new tools and the expertise developed by insurers and risk engineering experts, companies can mitigate risk at a more granular level and be more resilient.
Insurance can cover financial losses when an insured event occurs, but companies often suffer additional losses due to loss of market share, reputational damage and challenges in restarting operations, among others, Yeong said.
"Insurance alone will not prevent these risks from becoming real incidents," Yeong said. "Regardless of the risk, the most effective response is to become more anticipatory, and to strive constantly to improve risk management plans and capabilities, adopting where possible the practices and approaches developed by experts. This is where risk engineers from insurance companies can work with clients to help identify and mitigate some of these site-specific risks to minimise the chances of a loss event happening. In this regard, insurance and risk engineering services are complementary."
What is risk engineering?
Risk engineers conduct site surveys and provide recommendations for the business to act upon to minimise property, casualty and liability risks.
According to Yeong, the risk engineering services function plays a vital role in risk mitigation, especially in today's evolving risk environment. Aside from risk engineers' deep risk knowledge and vast industry experience and expertise, the function also offers tools and methodologies that help businesses in identifying, assessing and mitigating risks. Risk engineers can work with corporates to assess the criticality of production lines and identify measures to overcome bottlenecks
"As the range and complexity of risk continue to expand, it is vital for risk engineers to help businesses mitigate risk at the micro level and lay a broad foundation for a more resilient business," Yeong said.