Emerging issues, hidden risks | Insurance Business America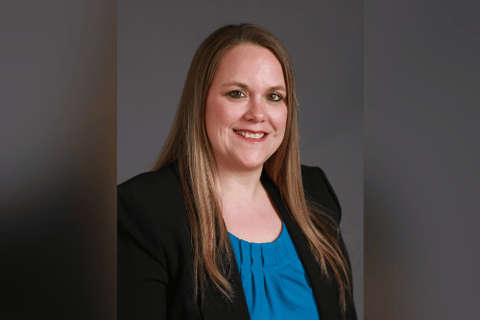 The field of risk management is rife with emerging issues that must be addressed in innovative ways. These issues are also accelerated by factors such as technological advancement and the COVID-19 pandemic, which further stress the need to understand these risks –which may not be visible at first glance – and adopt more suitable approaches.
Ahead of Verisk's annual Velocity conference, which will be held virtually from Oct. 12 to Oct. 14, Sandee Perfetto (pictured above), senior director of personal lines core products at Verisk, shared with Corporate Risk and Insurance several insights on key emerging issues and how to manage the new risks these bring.
The gig economy
The rise of digital platforms such as Uber, GrubHub and Fiverr opened up what is known as the gig economy, where workers are independent contractors rather than full-time employees. According to Perfetto, the gig economy continues to evolve and expand into new landscapes, each with their unique risks.
"Potential gaps exist as individuals may not be properly insuring themselves for their business exposures through insurance offerings such as micro business owner's coverage or through home business coverage," she said. "Underwriters may also find challenges with becoming alert to individuals operating businesses from home, and claims adjusters similarly may not be aware of claims occurrences that are potentially excluded under a policy. For example, personal auto policies generally exclude vehicles used as public or livery conveyances, so insurers may look to make available coverage for individuals operating vehicles on behalf of a transportation network or delivery network to ensure they have appropriate coverage in place. Additionally, it's important to look at potential data sources for indicators where such risks may exist in an insurer's book."
Connected vehicles
While fully autonomous vehicle technology is yet to be realized, cars today are increasingly reliant on electronics and connectivity. With digital technology permeating more aspects of life, the risk of cyber exposure grows rapidly.
"When thinking about connected vehicles, it's imperative to consider that the vehicles being manufactured now are computers on wheels," Perfetto said. "We often hear a lot of buzz around autonomous or driverless vehicles, and the timing of such vehicles coming to market. However, connected and automated vehicles have existed for years. While they may include advanced safety features that help reduce the frequency and severity of injury or damage resulting from an accident, they also present new risks, particularly with respect to cyber exposures and questions around responsibility for damage."
One potential risk is "spoofing" of key fobs in order to gain access to a vehicle and steal it. According to Perfetto, the increased potential for hacking a connected vehicle is similar to that of regular computers. However, the exposure may be significantly larger due to the impact a vehicle may have in an accident.
"Insurers should consider closely evaluating the data available on safety equipment and related impacts, as well as the theft potential for vehicles, as they continue to evolve," Perfetto said. "Additionally, it's essential to prepare for questions related to attributing liability as vehicles become more automated and the line is blurred on operation – whether driver, remote operator, or self-driving. "
Alternative energy
Concerns about man-made climate change have increased the need to find alternative sources of energy with lower carbon emissions. While various renewable energy sources are being trialled, these have yet to reach the scale of fossil fuels such as coal and oil.
"Some homeowners and businesses are installing solar panels, while others may simply be changing their lighting sources and using smart devices to control the lighting in their homes," Perfetto said. "Several auto manufacturers are placing increased emphasis on developing electric vehicles. With these transformations, insurers may be taking on different risks. It's been reported that solar panels may present new challenges for firefighters, with reports of concerns around potentially more limited roof access. With solar panels still being newer relative to traditional roofing, insurers need to consider the lifespan of the panels as well as the related replacement costs. Smart devices to control lighting and other devices in a home may present new risks related to hacking. However, data related to smart devices is also likely to help insurers better understand and mitigate their exposures."
According to Perfetto, the 2021 Velocity conference will feature the new ways that insurers are accelerating their digital transformations and developing innovative ways to increase efficiency, improve their underwriting, and serve their customers. The virtual sessions will explore a wide range of topics, including insurance innovation, artificial intelligence and advanced analytics.
"The Emerging Issues session includes a panel discussion on the gig economy, connected vehicles, and alternative energy. The session provides an opportunity for attendees to hear from two Verisk panelists – presenting both personal and commercial viewpoints – as well as an insurer's view of the exposures and considerations from the personal lines viewpoint and an independent broker's perspective on these emerging risks."