Filipino typhoon part of a global CAT crisis: IBC | Insurance Business America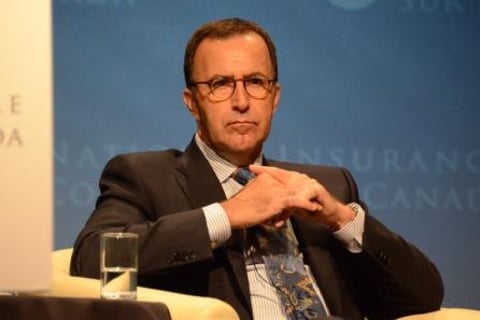 The devastation from Super Typhoon Haiyan in the Philippines is part of a global rise in catastrophic losses of which Canada is not immune, notes one industry expert.
"The trend is clear. In Canada, the previous four years losses due to catastrophes were near or above $1 billion. We have tripled that in 2013," says Don Forgeron, president and CEO of the Insurance Bureau of Canada. "And looking specifically at total catastrophe losses for Alberta, the last few years shows a disturbing trend – over three years almost $3 billion over three years, and closing in on over $4 billion over five years."
Describing Alberta as the natural disaster capital of Canada, Forgeron, points to the massive losses suffered by the province, compared to the rest of the country.
"Meanwhile the rest of Canada was at just over $2 billion for three years (in cat losses)," Forgeron told brokers gathered at a recent IBC symposium. "Just over $2.5 billion for four years and slightly over $3 billion for five years. The Alberta floods currently exceed $1.7 billion in insured losses. It is now the costliest natural disaster in Canadian history, and Alberta is the natural disaster capital of Canada."
Although the flooding hit Albertans hard, the devastation from Super Typhoon Haiyan is far greater. (continued.)