Former Bankrate CFO sentenced to 10 years for $25 million fraud | Insurance Business America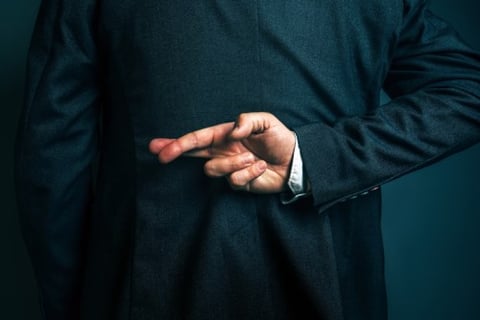 The former CFO of financial-services comparison firm Bankrate is headed to federal prison for 10 years for orchestrating a scam that caused more than $25 million in shareholder losses.
Edward J. DiMaria, 53, was also sentenced to three years of supervised release and ordered to pay restitution of more than $21 million. DiMaria pleaded guilty in June to one count of conspiracy to making false statements to a public company's accountants, falsifying a public company's books, records and accounts, and securities fraud; and one count of making materially false statements to the Securities and Exchange Commission.
Between 2010 and 2014, DiMaria orchestrated a complex scheme to artificially inflate Bankrate's earnings. He accomplished this through so-called "cookie jar" or "cushion" accounting, where millions of dollars in unsupported expense accruals were intentionally left on the company's books, then reversed in later quarters to boost earnings. DiMaria admitted that he and other employees also conspired to misrepresent some company expenses as "deal costs" in order to artificially boost publicly reported adjusted earnings metrics. DiMaria also lied to Bankrate's independent auditors and the SEC to hide the scheme.
"While serving as Bankrate's CFO, Edward DiMaria blatantly manipulated the company's publicly reported financial statements by repeatedly lying and directing others to lie to auditors, regulators and shareholders," said Assistant Attorney General Brian A. Benczkowski. "The significant sentence handed down today underscores the serious nature of corporate fraud and the damage it causes to shareholders and to the public's trust in our financial markets."