Industry leader: Brokers becoming complacent; spend more on golf than business | Insurance Business America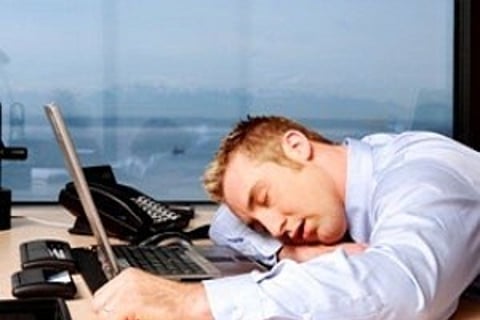 An industry leader has issued a call to action for insurance professionals nationwide.
Adam Mitchell, owner of Mitchell & Whale Associates, has observed that small businesses around the country are risking future viability by neglecting strategic business planning, and brokerages are no exception.
"This used to a place where people were able to make a lot of money with very little effort, but the landscape is changing," Mitchell said. "So what used to suffice as good enough, whether that was a sign on Main Street or an ad in the Yellow Pages, is no longer an option for modern business."
Mitchell cites the reasons for inadequate planning as a "perfect storm" of three factors: the first is that brokers' incomes are high enough that many remain unconcerned about the future, while others are still apprehensive over the rise of digital communications.
The final piece, Mitchell believes, is that some leaders are overly concerned with short-term fiscal results and fail to see their businesses suffering from a multiyear decline.
As a result, brokers are not investing in strategies that will make their organizations more competitive.
"I think many brokers spend a lot more money on golf than on actively marketing and buying good tools for their business and their team," Mitchell said.
This comes at a time when marketing is more crucial than ever, since cities and towns are no longer relegated to one broker per area.
"It's all starting to change because the marketplace is no longer Main Street. It's online," Mitchell said. "And on top of that, brokers are spreading into every small town and city and popping up everywhere."
There are simple steps that brokers can take to position themselves more prominently in the market, however. The first is to invest in an appealing, user-friendly website, which now serves as a modern day business card – "and you wouldn't hand someone a business card that your four year-old colored on craft paper."
One of the site's main objectives should be conversion, since brokers have a 400% higher closing ratio after making contact with a client in 60 seconds or less. It should thus be an imperative to examine what happens when someone fills out a website form, and look into where that request goes, who answers it, and the speed of response time.
"If you can dedicate resources to talking to them, it turns into policies, which turns into revenue," Mitchell said.
Finally, brokers who are first entering the digital space may want to consider Google AdWords Express, an intuitive platform that helps small businesses advertise products to local consumers on the search engine itself.
"It's really cheap and it's kind of like bumper bowling – they keep you in your own lane, in your very local area, with small budgets," said Mitchell. "They get you started down the road of what you need, and are really effective for small businesses that are just learning the landscape."