Institute of Risk Management names new chairman | Insurance Business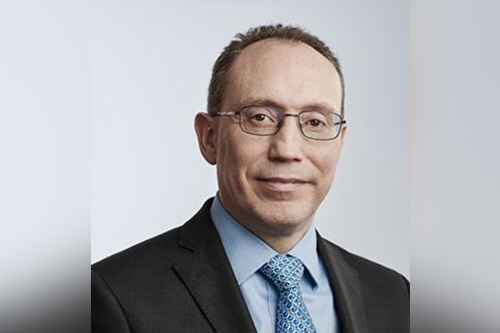 Great-West Lifeco chief risk officer for Europe Iain Wright CMIRM (pictured) is succeeding Socrates Coudounaris CFIRM as chairman of the Institute of Risk Management (IRM).
Wright, whose credentials include time spent as CRO at the likes of Quilter Plc and Prudential UK & Europe, has been IRM deputy chair since May 2018 and audit & risk committee chair for three years now. The Sun Life Financial alumnus also served as head of insurance at former UK regulator Financial Services Authority.
During his IRM chairmanship, Wright plans to prioritise four things – "the heart" of the institute, particularly qualifications, training, and thought leadership; integration of the Institute of Operational Risk, which joined the group this year; exploring whether it's time to move to a "professional" chair; and assessing the idea of shifting to charitable status for the IRM.
Commenting on his new role, the incoming chair stated: "I am in the fortunate position of being able to build on the good work done by the CEO and the immediately preceding chairs in stabilizing the institute's financial position, building a strong board, and starting the next phase of our growth.
"We are now in a position where we can capitalize on that financial strength to drive towards fulfilling the institute's vision."
Wright added that the IRM will be increasing the diversity and content of its product portfolio, both in terms of qualifications and training. He is also "particularly keen" to see the institute continue to operate in global markets and expand internationally.
Meanwhile Coudounaris noted: "It has been a pleasure and a great privilege to serve the IRM over the past few years. I would like to take this opportunity to personally thank everyone who has put in the hard work and determination to take the IRM into its current position of strength.
"The IRM group is now looking at a bright future and has the strategy, products, people, and proposition to achieve its plans in the very capable hands of Iain Wright. As an IRM member, I look forward to celebrating its future successes together."