Insurance duo pioneers flood insurance tool | Insurance Business America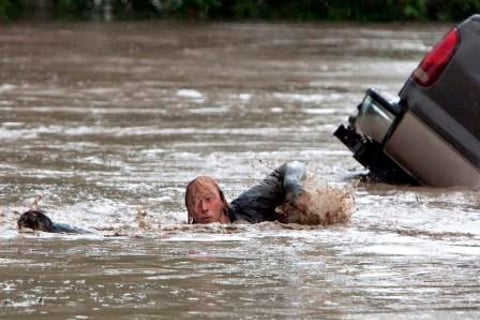 Rogers Insurance has partnered with Sharp Insurance to launch Floodinsurance.ca, an online tool designed to provide information on overland water insurance for Albertan homeowners.
This digital solution comes at a time when many insurance companies are offering new coverages responding to escalating flood risks. This includes The Co-operators, which recently announced a new endorsement intended to protect against natural water overflows, sewer backup and surface water accumulation.
Floodinsurance.ca not only highlights consumers' various options for coverage, but it also includes a blog examining flood-related topics, weather advisories, and a quick quote feature with a supplemental chat function that connects homeowners with an expert to discuss insurance options.
The site also searches for rates and delivers quotes to users in less than an hour.
The independent insurance brokers who developed this solution aim to help consumers make sense of the various coverage options available to them in Alberta.
"Many companies are finding ways to adapt to the changing environment in order to provide Albertans with better water coverage. Floodinsurance.ca is the only website that will be able to compare what each company has to offer for water protection at competitive pricing," reads a release.
According to the website, 65% of the residences in Calgary that are at risk for fresh water floods remain uncovered by flood insurance, and the average claim for related damages between 2008-2012 was over $38,000.
Although the tool is currently only intended for Alberta residents, it will soon be available to homeowners nationwide.