Insurers reveal the greatest threat to their growth prospects | Insurance Business America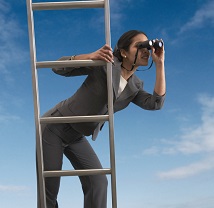 Seventy per cent of financial services CEOS—including those leading insurance companies—say that attracting and retaining employees with the right skill sets is a significant challenge to the future growth of their businesses. Few, however, have firm and realistic plans to remedy this problem.
Those are the findings from PricewaterhouseCoopers' Annual Global CEO survey. Analysts asked 410 financial services CEOs from 62 countries to answer questions about talent retention, the impact of new technology and complex regulation, among other issues.
The percentage concerned over the impending talent gap facing the sector jumped this year, from 59 per cent in 2014 to 70 per cent this year. What's more, firms are becoming more concerned with attracting a broader range of talent, believing new skill sets will enhance performance and improve their ability to innovate.
And while more than half of survey respondents said they plan to increase their headcount in the coming year, PwC's global financial services HR consulting leader believes this may be easier said than done.
"The key challenge FS CEOs globally are faced with is in how to attract, train and retrain people who for example, combine digital and FS skills—few as yet possess such hybrid capabilities," said Jon Terry. "The sudden demand for more people in areas such as risk and compliance has created an inevitable shortage.
"In tandem, the image of financial services has been eroded, making it harder to compete with other industries in attracting people with prized skills."
Indeed, 62 per cent of financial services CEOs say that "lack of trust" is a threat to hiring new staff—a number that has grown since last year.
In this area, however, the insurance industry may have an advantage. A 2012 survey from the Griffith Insurance Education Foundation and
The Institutes
shows that more than half of millennials—workers under the age of 34, who are famously tech efficient—rate stability as an important selling point in their future employer.
"When you look at 2008 going forward, there were over 200 community banks…that failed. I can't even think of two or three insurance companies that did," Hank Watkins, president of Lloyd's North America, told Insurance Business. "As far as a resilient industry goes, insurance is one of the better ones out there. That's definitely going to appeal to young people."