It's about building foundation: Berkshire Hathaway Specialty & the building of a 'forever business' | Insurance Business America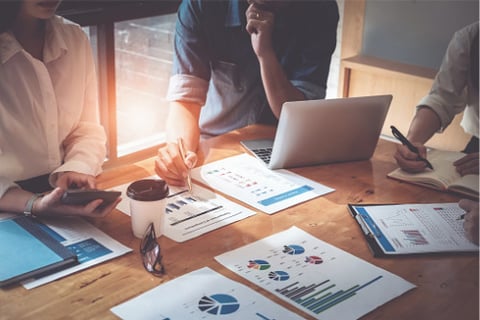 What exactly is the definition of the term 'forever business'? It's a topic that Scott Miller, senior vice president, property at Berkshire Hathaway Specialty Insurance (BHSI), has given a lot of thought to over his seven years at the organization.
"The term originated with Warren Buffett," Miller recalled. "He once suggested that when you're launching a forever business, you don't necessarily time the marketplace. And that's something I've often heard throughout the seven years of being here. And it's true! If you're trying to build something long term, you don't time the market. You really approach the business in a much different manner."
It's that approach that has made Miller's time at Berkshire Hathaway Specialty Insurance – which began with him "walking into a rented space office with absolutely nothing" and resulted in the present-day situation of being "in a great position" – such a wild ride.
"To launch an insurance company with the amount of capital sitting behind BHSI was a very unique opportunity," he reflected – but how did that translate to the notion of a 'forever business?
"It's all about building a foundation to withstand the ups and downs of insurance," he explained. "Obviously that's extremely difficult. It's more about the psyche of always making decisions that are going to be beneficial in the future and always talking about long term profitability, rather than purely focusing on the here and now.
"It's also about focusing on how you want the culture to be. For example, we don't use recruiters. We don't have any third parties who bring people in. We do the hiring ourselves. And that's really built a strong culture.
"When you think about a forever business, it's not just about the insurance business, but it's the people who are there as well. It's a hard thing to simply define - but the way I view it is continuously talking about what your plans are for the long term.
"A good example would be the very tough market we experienced in my first year at Berkshire Hathaway Specialty Insurance. We wrote a sizable amount of premium - but the next year the market softened and we actually shrunk in our second year. I felt like I had a ton of pressure on me – but the leadership team said, 'no, no, you're making the absolute right decisions.' That was very humbling for me. They understood the value of looking ahead."
So, what is it about the Berkshire Hathaway Specialty Insurance approach and ethos that makes it possible to build up such a 'forever business'?
"Although we're an insurance company," Miller reflected, "we also have the luxury of the Berkshire balance sheet and the rest of Berkshire's diverse business. So, we don't have the pressure of being a standalone entity like a lot of other insurance companies have.
"We're also not dictated to by the insurance market. We get to make our decisions on our own because of our capital base. We don't have a third-party reinsurer making some of the decisions for us, which is extremely beneficial for remaining consistent.
"We look at each customer individually and develop a scenario for that customer on their own merits. I don't know many other organizations who have a team like that – where we don't rely on vendor models specifically created via CAT modeling to determine what our exposures are. We develop them ourselves. That's a huge differentiator because we can remain consistent, whereas the vendor models can change quickly.
"Essentially, it's about having patience, discipline, and confidence to build our business portfolio gradually. In the beginning, we may provide smaller lines of capacity. The more we get to know our customers, over time, the more our relationships continue to grow.
"Now we're in a position where we have substantial lines for customers - and we are confident we can be consistent for our customers. It's a different mentality than many in the industry -- and customers see the benefits of it year after year."
Berkshire Hathaway Specialty Insurance (www.bhspecialty.com) provides commercial property, casualty, healthcare professional liability, executive and professional lines, transactional liability, surety, marine, travel, programs, accident and health, medical stop loss, homeowners, and multinational insurance. The actual and final terms of coverage for all product lines may vary. It underwrites on the paper of Berkshire Hathaway's National Indemnity group of insurance companies, which hold financial strength ratings of A++ from AM Best and AA+ from Standard & Poor's. Based in Boston, Berkshire Hathaway Specialty Insurance has offices in Atlanta, Boston, Chicago, Houston, Indianapolis, Irvine, Los Angeles, New York, San Francisco, San Ramon, Seattle, Stevens Point, Adelaide, Auckland, Brisbane, Cologne, Dubai, Dublin, Hong Kong, Kuala Lumpur, London, Macau, Madrid, Manchester, Melbourne, Munich, Paris, Perth, Singapore, Sydney and Toronto.
For more information, contact [email protected].
The information contained herein is for general informational purposes only and does not constitute an offer to sell or a solicitation of an offer to buy any product or service. Any description set forth herein does not include all policy terms, conditions and exclusions. Please refer to the actual policy for complete details of coverage and exclusions.