Managing catastrophe risks amid wave of non-renewals | Insurance Business America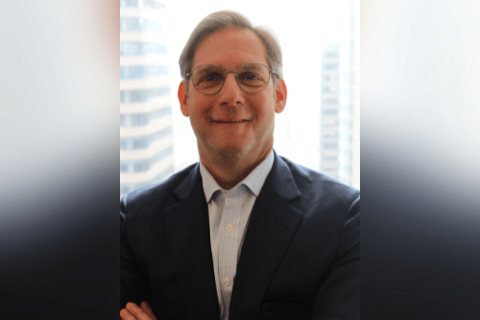 Recent scientific findings suggest that the climate crisis may be worse than initially projected, which magnifies the importance of taking action to mitigate and remedy its effects.
According to Steve Pincus (pictured), national personal lines practice leader at Risk Strategies, the increased frequency and magnitude of natural disasters like wildfires, wind, flooding, hail storms and tornados have greatly affected the entire insurance market, including personal lines. This leads to virtually all insurance placements becoming more difficult to negotiate.
"The insurers that have assumed risk for these exposures in the past had underestimated the severity of these potential claims and ended up paying out many times more than what they collected in premiums," Pincus told Corporate Risk and Insurance. "This has caused insurers to send non-renewal notices for 2021 to many customers who are located in loss-prone areas. The outcome for clients has been a dramatic increase in premiums, deductible levels and restrictive contract and policy terms. Worst case scenario, customers in loss-prone areas aren't able to obtain any insurance coverage."
Pincus outlined several actions individuals, private clients and businesses can take to manage risk by helping eliminate exposure.
These include building stronger homes and parking cars in garages or carports to reduce hail damage. Structures must also be compliant with the most recent building codes if they are located in high risk areas. Hurricane-rated windows, garage doors and roofs should be affixed to the building using proper straps.
"Additionally, we are seeing water damage caused by pipe breaks and failed water lines in homes," Pincus said. "Water damage to homes is one of the costlier fixes, in addition to the replacement of kitchen appliances, building materials and car windshields. The costs to fix these items have increased with the lack of availability, which has dramatically driven up the cost of what would have been a modest claim five years ago."
The wildfires in the western United States and Australia have placed at the front of many insurance discussions. With insurers now reluctant to cover some areas, homeowners can make their properties more attractive to insurers by reducing the potential for a wildfire, Pincus said.
Some of these steps include:
Installing ember-resistant vents. Many homes are destroyed by embers getting into the vents, causing the home to ignite.
Planting non-combustible vegetation around the home. Avoid highly flammable plants such as Italian cypress, and remove any mulch in the area. Succulents are some of the recommended plants.
Maintain at least 200 feet (around 60 meters) of clear defensible space around the home.
If building in a high brush area, make sure that the home is constructed with non-combustible materials.
Pincus also outlined several changes insurers must make in order to better manage climate-related risks.
"Insurers have to better predict storm frequency and severity and appropriately set premium levels in order to bring stability to the market," he said. "Climate change has produced more frequent and severe storms in places where populations have grown over the past five to 10 years. Additionally, they need to educate policy holders on loss prevention of homes, cars, liability lawsuits, and cyberattacks."