Managing mold – the silent assassin | Insurance Business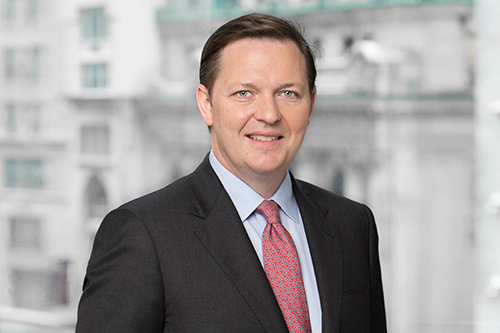 Mold could be described as the silent assassin of environmental risks. It's a highly problematic but quiet peril that often goes unnoticed until it's too late – and environmental insurance claims reflect this. Over the past few years, there's been a significant uptick in both the frequency and severity of mold claims in commercial real estate, particularly in industry sectors like healthcare, hospitality and education – notably, K-12 schools.
The exact reason for the surge in mold claims in commercial real estate is hard to pinpoint. The recent increase in natural disasters across the US, including several catastrophic hurricanes and historic inland flooding events, has led to greater concern among insureds with respect to water damage leading to mold. While that is of course a potential trigger, a far more likely scenario is a broken pipe that goes unnoticed and causes a slow water leak. If the conditions are right – high humidity and heat - mold can grow rapidly, with the potential to cause a costly claim.
One reason why the number of mold claims has gone up may simply be that the environmental insurance industry has successfully penetrated more classes of business over the last decade, according to Toby Smith (pictured), President, Ironshore Environmental. There's a lot more awareness of environmental insurance coverage among commercial real estate risk managers, and, therefore, a lot more people are investing in environmental insurance policies for coverage as opposed to relying solely on their commercial property policies.
"A lot of mold claims, especially the larger ones, are coming up during renovation," said Smith. "I think the combination of more people buying environmental insurance and a greater awareness of its benefits has led to more people recouping some of their costs from the insurance during the renovation context. That has played into the increase in frequency and severity of claims.
"Another thing to consider is that there have been some economic issues over the last 10-plus years. During the recession after the housing crisis in 2008, we found that a lot of insureds – especially those in the healthcare and hospitality industries – were delaying renovation. The renovation cycle for patient rooms and/or hotel rooms was extended, and that led to a little bit of deferred maintenance […] which allowed for perfect conditions for mold to grow before it was noticed during a widespread renovation.
"Deferred maintenance is a big problem in the healthcare and hospitality industries. It's not just that they're pushing out their room renovations, but they might also be pushing out other things like the roof inspection and other repairs. As a roof comes closer to the end of its useful life, the likelihood of it leaking goes up and up. We've had a number of large mold claims due to roof leaks and things of that nature, where if the roofs had been replaced sooner, the claims would likely not have occurred."
In contrast with hotels and hospitals, where deferred maintenance over 10-year-plus periods is the root cause of a lot of mold claims, K-12 schools are more of a constant risk. Every year, most K-12 facilities are left unused for the summer months. While they might have somebody doing the occasional building inspection, this tends to be more of a box ticking exercise than a rigorous risk management practice. Environmental insurers, like Ironshore, often see a surge in mold claims coming from K-12 clients just before schools reopen after the summer break.
There are multiple steps that risk managers and commercial real estate owners can take to mitigate their exposure to mold. First and foremost, it's important that they have comprehensive water intrusion protocol and mold maintenance plans. As Smith noted, these plans cannot sit on the shelf gathering dust; they need to have daily, monthly and annual action items for risk managers to complete. These action items should include regular inspection of common areas where mold tends to arise, including: windows, plumbing, ice machines, and HVAC systems. Leading environmental insurance carriers have risk control services to assist with putting together comprehensive mold mitigation plans.
"The big difference you'll find in a hotel room versus a residential unit, whether it's a rental or a condo, is that you've got a party in a residential unit who's invested in the health of their family, so if they see mold, they will complain about it to their to their management company or to the superintendent," Smith told Insurance Business. "What we find in the residential context is that buildings usually get cleaned up on a unit by unit basis, whereas at a hotel, smaller mold issues are sometimes left to accumulate and then they get taken care of all at once during renovation."
"It's very important for risk managers and building owners to have a checklist and a plan for how they monitor for mold-related issues, but it's just as important that they have a plan for what they do once they find those issues. What we've found is, the top real estate companies that do a great job of managing their properties have very specific response actions required based on what they find. If it's a roof issue, that may automatically require that they bring in a third-party consultant to look into it, track it down, figure out what's been impacted and what the repair is.
"With mold, if it's growing somewhere where the source is not external, the response might depend on the square footage of the mold build-up. If it's a couple of feet of mold, they might allow their maintenance to clean that up internally, but if it exceeds 25-feet, that might be something that requires them to report it to their home office and have a mold expert come in."
Proactivity is key when it comes to mold management. If left too long, it could cause a situation that requires professional removal and remediation. Unexpected and un-planned for remediation of mold can be a costly and unwelcome expense for any commercial entity.