Morning Briefing: Health insurers need to talk like 'the kids' | Insurance Business America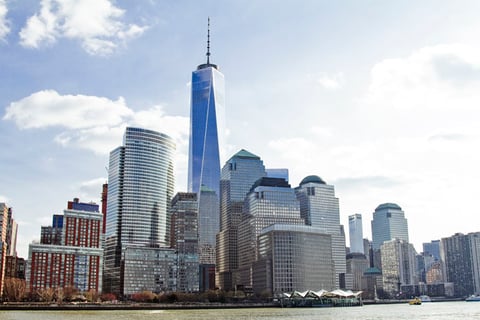 Health insurers need to talk like 'the kids'
Health insurers are failing to communicate effectively with millennials due to industry jargon. A new report published by the Journal of Adolescent Health says that young adults are finding it hard to sign up for healthcare plans. A team from the University of Pennsylvania tested 30 college-educated people aged 19-30 by asking them to visit the US government's marketplace healthcare.gov. They were asked to share all their thoughts out loud to give researchers insight into their whole experience.
NPR.org reports that most found the process overwhelming due to the number of options available and terms such as 'deductibles' and 'coinsurance' were not understood. They were also not aware of the available subsidies. Although governments are notorious for over-complicating information it's worth noting that much of the confusion resulted from a lack of knowledge and understanding of widely-used insurance terms; perhaps the industry has an opportunity to find new ways to engage and educate the hugely important millennial demographic?
Gap exists between risk concerns and insurance cover
A survey has revealed that risk managers are struggling to purchase cover for some of their biggest concerns. The study by Airmic, the UK association for risk managers which is currently holding its annual conference, found that one of the top concerns was reputational risk exposures. Out of those who flagged it as an issue 93 per cent do not buy insurance cover because of a lack of products or their inadequacy. High costs and inadequate products are also leaving two thirds of businesses without cyber insurance, although both business disruption and data loss were high concerns.
When asked about the insurance industry, lack of innovation once again topped the list of concerns with 60 per cent marking it in their top three. Broker conflicts of interest was also a significant worry (41 per cent) along with multi-national insurance programme compliance (31 per cent). The survey highlights that breaking risk management out of its traditional silo is one of the biggest challenges with 42 per cent of risk managers saying that risk culture is not embedded in their organisation.
Brown & Brown to acquire some Fitness Insurance assets
Brown & Brown of Colorado is to acquire certain assets of Fitness Insurance. The specialist insurer for the health and fitness industry was started in 2007 by Randy and Kara Schumacher who will continue to lead operations from Brown & Brown's Denver offices. Randy commented that the acquisition will enable their team to become a more dominant force in the fitness industry.