Morning Briefing: No particular trend shaping industry says insurers | Insurance Business America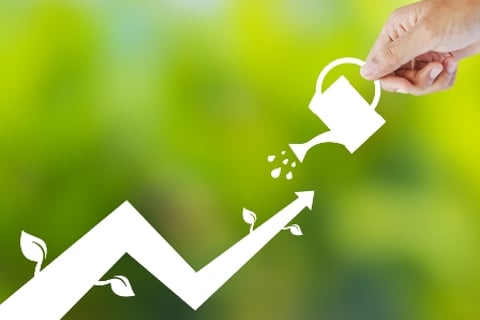 No particular trend shaping industry says insurers
The insurance industry's future is not being shaped by any particular trend according to a survey of insurers in the US, Canada and UK. That said, 78 per cent highlight the importance of having effective web or e-commerce strategies as the top trend having an impact on the industry. The poll, by IT researchers Gartner and insurance research non-profit
ACORD
, cited the need for cybersecurity practices and procedures as the second most important influence on the industry followed by big data and analytics. The top five competitors in local markets was ranked as a significant risk by 53 per cent of respondents.
Protective Life buys life-term blocks
Alabama-based insurer Protective Life Corp. has agreed to buy blocks of term-life policies from
Genworth
Financial Corp for around $661 million according to a Bloomberg report. The deal, which will be through a reinsurance transaction, is expected to complete in the first quarter of 2016 and is part of Protective's aim to grow the US business of its new owner, Japanese insurance firm Dai-Ichi Life Insurance Co. Genworth will continue to service the blocks of policies.
Risk managers increase influence says report
The influence of risk managers is growing with 71 per cent of those polled saying it has increased over the past 3 years. A survey conducted by ACE European Group found that strategic decision making is most influenced by risk managers (78 per cent) followed by digital technology and social media (76 per cent) and supplier and business partner selection (73 per cent).
Innovation and looking to the future rank highly among risk professionals but they are concerned about their ability to fulfil the demands of their changing role. A majority (78 per cent) of respondents say that it is increasingly difficult to keep pace with the range of emerging risks they face, and only one in five feels very confident that they can manage these.
This country has introduced smoking ban in cars carrying kids
A new law has extended smoking bans in the UK to include vehicles with child passengers. Smoking is already banned in public buildings, workplaces and commercial vehicles (deemed to be workplaces) but the new law is likely to prove controversial. From Oct 1 police now have the power to issue fines or summon smokers to court if they smoke when children are in the car. The ban applies even where windows or sunroofs are open but not in convertibles with the roof down. E-cigarettes are not included in the ban. The BBC reports that 430,000 children are exposed to second-hand smoke each week in the UK according to the British Lung Foundation.