New US administration to bring regulatory and compliance shift | Insurance Business America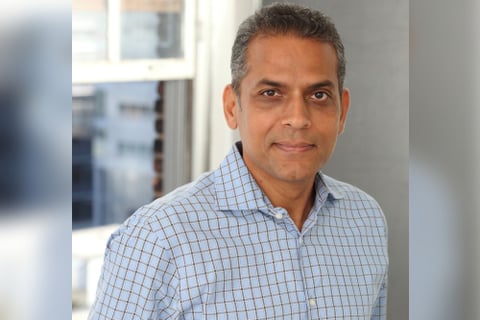 With the United States under the new administration of President Joseph Biden, businesses must expect a shift in environmental regulatory and compliance objectives in the near future, according to a former advisor of the US Department of Defense (DoD).
"As President Biden made very clear in an executive order, climate considerations will be an intense focus for his administration for US foreign policy, national security, and economy," Atul Vashistha (pictured), founder and chairman of Supply Wisdom and former vice chair of the US DoD Business Board, told Corporate Risk and Insurance.
"The intent is for the Federal Government to drive the mitigation of climate pollution and climate-related risks in every sector of the economy, and we can expect swift regulatory action to enable the goals outlined in the order."
According to Vashistha, the administration's climate goals cover a broad spectrum of climate issues, including reduction of climate pollution, increased resilience to the impacts of climate change, improved environmental justice, protection of public health, and conservation of land, water, ocean, and bio-diversity. These goals also involve the creation of well-paying jobs and economic growth through innovation, commercialization, and deployment of clean energy technologies and infrastructure.
"Based on the priority this administration has placed on this initiative and their strong desire for rapid action, we can expect new rules and regulations that address all of these areas in the near future," he said.
Vashistha explained that the executive order created a National Climate Task Force headed by the National Climate Advisor Gina McCarth, with 21 members, including secretaries of Defense, Interior, Agriculture, Commerce, Labor, Energy, and others. The task force will facilitate the organization and deployment of a government-wide approach to tackle the climate crisis, a major component of which is reducing climate pollution in every sector of the economy.
"The executive order explicitly requires that the Task Force members prioritize action on climate change in their policymaking and budget process, in the contracting, and procurement, and in their engagement with local governments and leaders," he said.
"As a member of the task force, we can expect that the DoD will adopt these climate change practices in their sourcing and procurement functions in the near future. With a budget of over US$700 million, DoD is one of the single largest buyers of goods and services in this country."
With the task force encompassing virtually the entire US federal government, the changes in climate policy will reach any private business that wants to do business with it.
What should businesses keep in mind moving forward?
According to Vashistha, with the incoming regulatory and compliance changes, resilient businesses should be planning ahead and continuously monitoring the situation to proactively manage their compliance risks.
Social consciousness about climate issues is also very high, so companies must anticipate consumers and the market holding them accountable for their actions or lack thereof.
"As consumers increasingly want to see companies as good stewards of the environment, doing well can be a competitive differentiator for companies," Vashistha said. "On the flip side, it can also pose a significant reputation risk if companies are not proactive regarding their climate efforts. "
Vashistha also stressed the importance of companies ensuring compliance not only within their own, but also with third parties.
"This could create a positive domino effect with significant change occurring in businesses' entire supply chains," he said. "The network effect of this awareness of increased reputation risk could go a long way towards reaching the administration's overall climate change objectives across every sector of the economy."