Pandemic insurance – the new terrorism cover? | Insurance Business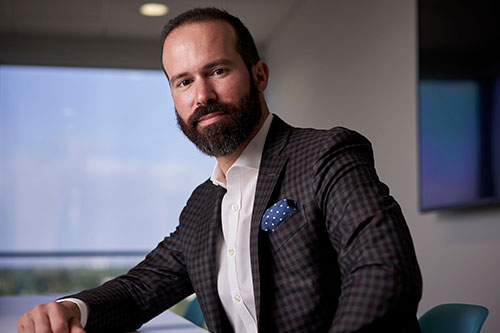 As the global news cycle continues to be dominated by the fight against COVID-19, the insurance industry is looking at the possibility of a similar event in the future and how to respond to it.
However, simply developing a product known as "pandemic insurance" is much easier said than done. According to Luis Gazitua (pictured), partner at JAG Insurance Group, the development of insurance solutions addressing COVID-19-level threats may mirror the development of terrorism risk insurance, which was born from the immediate fallout of 9/11, and shaped by the current reactive environment.
"In truth, most clients pass on terrorism coverage since it is not required by lenders," Gazitua told Corporate Risk and Insurance. "Most sign the waiver without a second thought. I can definitely see a similar waiver being created for pandemic coverage whether run by the [US] federal government or not. If a federally funded pandemic policy is created, it'll be interesting to see how it'll be rated."
According to Gazitua, the reason terrorism cover is excluded in most policies is because it's incredibly hard to price. The loss has an indefinite time, which makes it unpredictable and extraordinarily hard to underwrite.
"If the federal policy is implemented, the next important question is whether lenders will require it. If they do, that goes a long way towards it becoming standard," he said.
In the present, while a wide-ranging pandemic insurance policy has yet to be created, Gazitua advised businesses to focus on avoiding any further losses. Businesses, he said, cannot dwell on pandemic coverage, as that will likely be battled in courtrooms across the country.
"Now they need to move forward by minimizing any other holes in coverage," he said. "They should contact their agents and meticulously review their current policies. They should reassess their entire insurance needs."
Some important areas that Gazitua identified where businesses need to shore up their coverage and risk management include cyber security and cyber liability, due to the increase in remote work by employees. The coming hurricane season has been predicted as having above-average hurricane activity, so he reminded businesses that being properly covered from weather risks is essential.
Meanwhile, employment practices liability insurance (EPLI) is also going to be important, as companies make decisions on which employees to bring back to work.
Existing covers, such as liability and business property insurance, are likely to see some changes due to the pandemic. According to Gazitua, underwriters are going to make wording on both new and renewal policies even more robust and clear to avoid any future confusion or litigation.
"There may be more exclusions moving forward and that will be mitigated by creating more stand-alone polices," he said. "In addition, waivers might be created as a proof of acknowledgement from clients that they understand exclusions of coverage. Prior to the pandemic, due to recent natural disasters, pricing was slated to go up causing further increases."
Lack of cover and denied claims
In case businesses have no business interruption cover or their claim is denied, Gazitua advised them to ask their agents if there are any available endorsements to lower their premiums.
"They can also discuss with their agent whether their carrier is offering any sort of staggering of payment," he said. "To adapt to the climate, businesses should pivot and create a new business model based on their current operations. As I mentioned earlier, they should be proactive and shore up all their other coverages to mitigate any further loss and setbacks."