Pandemic risk not a priority prior to 2020 – Aon | Insurance Business America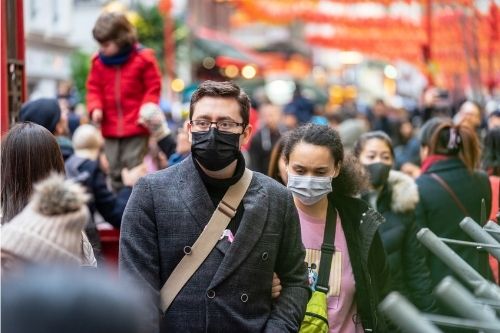 Before COVID-19 swept the world in 2020, most businesses did not think of pandemics and health crises as a major risk. A 2019 survey by Aon revealed that 82% of businesses did not think of it as a top 10 risk for their organization.
During Aon's Global Risk Management Survey in 2019, pandemic risk was ranked 60 out of 69 identified risks. Thus, enterprise risk management strategies and management teams were unable to rapidly respond to the threat of the pandemic and, when it hit, their risk infrastructure struggled to cope with the initial response, the global broking and consulting firm said.
The report identified differences in how businesses have responded regionally. Prior to COVID-19, less than 30% of respondents in Europe, the Middle East and Africa (EMEA) had a pandemic plan in place, similar to North America at 31%. Asia-Pacific was relatively more prepared with 52%.
These more robust pandemic programs were due to similar threats already faced, such as SARS and the swine flu. The survey found that across all industries and regions, protecting people and assets was a top priority for participants.
Differences between infection rates within regions were found to have influenced in which stage businesses find themselves in ('react and respond', 'recovery' and 'reshape'). For North America, the highest proportion of organizations were in the 'recovery' phase (59%), while Asia-Pacific organizations reported they were in the 'reshape' phase in higher numbers than the global benchmark (36% of APAC organizations versus 29% overall).
Despite these differences, Aon identified a core theme: more than half of companies report that they expect COVID-19 will continue to impact their business a year from now.
"There is no question that the COVID-19 pandemic will permanently change the way companies operate," said Rory Moloney, CEO of global risk consulting, Aon. "There is a long way to go before we are in the 'post-COVID era', but as we move towards a recovery phase, companies must now ask what risk management and resilience should look like going forward. Among the top priorities for companies seeking to reshape their business are the new and accelerated use of technology, redeploying resources, workforce planning and rethinking the future of work – this is only the beginning of a much more long-term evolution in risk management."
According to the report, the ability of a workforce to adapt, communicate and collaborate in times of crisis is a critical part of a successful enterprise risk management strategy. The increased reliance on digital technology has made organizations potentially more vulnerable to adverse cyber events, information loss and reputational impacts, and will require a refresh of cyber and risk management strategy.
Moving forward, risk and business leaders must broaden their perspective in evaluating major shocks, not just anticipated losses, Aon said. A more cohesive and integrated approach will be necessary to recover not only from the pandemic, but from future shocks.