Push for pandemic risk insurance program gathers steam | Insurance Business America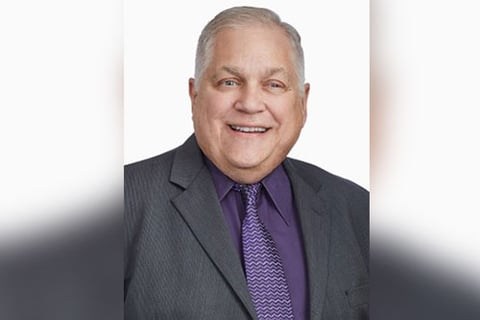 As the COVID-19 pandemic continues to unfold and wreak unprecedented havoc on global economies, the idea of a federal pandemic risk insurance program in the US has been put forward, with several sectors voicing their approval.
In a recent letter addressed to Congress, risk management society RIMS urged the government to create such a program, which it says will accelerate economic recovery during and after COVID-19, and for similar events in the future.
Aside from RIMS, several other business organizations, such as the National Retail Foundation, National Restaurant Association, and International Council of Shopping Centers, have provided support for the proposal.
Corporate Risk and Insurance spoke with Mark Humphreys (pictured), chair of RIMS' external affairs committee and vice president for litigation & risk management of Watt Companies, on why the United States government and the private sector need to work together more closely to recover from the economic damage of the pandemic.
According to Humphreys, such public-private partnerships are "crucially important" in mitigating the risks posed by COVID-19.
"A federal insurance backstop would allow insurers to confidently write policies for organizations interested in purchasing pandemic coverage," he said. "Without that support, businesses would once again be left to fend for themselves. We need to learn from this experience and, together, work on a solution to prevent such economic devastation from ever happening again."
A survey conducted by RIMS found that more than 66% of its members will suffer business interruption losses as a result of COVID-19. Of these, more than seven in 10 (77%) expect their business's losses to exceed US$1 million.
In what could be good news for the insurance industry, Humphreys revealed that 89% of risk professionals surveyed said that their organization is not planning to take legal action against any insurers to recover business interruption losses.
While the specifics of such a pandemic risk insurance program have yet to be ironed out, Humphreys added that a Pandemic Risk Insurance Act (PRIA) resolution would provide reinsurance for pandemic risks that would be triggered once a pre-determined dollar amount of losses is reached.
The PRIA is inspired by the Terrorism Risk Insurance Act (TRIA) of 2002, which allowed the US government to step in and act as a backstop for terrorism insurance, which was in short supply following 9/11.
"Without a pandemic insurance program, insurers could still offer insurance for this risk but, most likely, it would be extremely expensive, exceeding many organizations' budgets," Humphreys said. "Some of the world's biggest companies could attempt to self-insure for a pandemic event but, again this would require an enormous amount of capital. Another challenge with self-insuring is trying to determine how much to allocate for a pandemic event, as they can differ so greatly."