Resolving the employer-employee conflict on post-pandemic work | Insurance Business America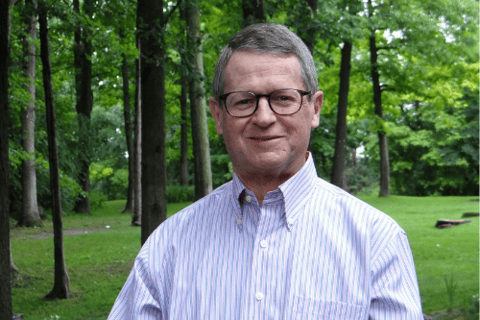 The COVID-19 pandemic has exposed the world to the concept of remote work, with many previously office-based workers now working from the safety of their own homes. With global vaccination efforts in full swing, businesses are now strategizing for the return of in-office work in the near future.
However, there is a disconnect between employees and employers on how to move forward. An international study by KPMG found that only 30% of CEOs were open to let their employees work remotely for two to three days a week post-pandemic. On the other hand, a US study by workplace technology firm Envoy said that 47% of employees would rather leave their job if their employer does not offer a hybrid work option.
According to Gary Pearce (pictured), chief risk architect at Aclaimant, the root cause of the disconnect is that the interests of the parties aren't fully aligned.
"People have an inclination to believe what they want to believe," Pearce told Corporate Risk and Insurance. "Employers might believe that every reasonable precaution has been taken, that any residual risk is negligible, and that it's time to get back to the way things were. Meanwhile, employees are very sensitive to any remaining risk, no matter how minimal. They hear or read about adverse situations at other employers, and they harbor some distrust regarding exposure to other persons on the job. There's no shortage of third-party information in support of whatever position somebody wants to take."
Furthermore, some employees may find it hard to detach from home-based work due to child care needs or other factors.
Pearce also posits that the conflict may also reflect some lingering degree of mistrust, with post-pandemic work matters actually being proxies for other issues, some even long-standing, between employer and employee. The political environment that sometimes encourages distance and conflict between employers and employees further compounds this problem.
When the conflict cannot be resolved, more often than not, the employee leaves their job. This is a lose-lose situation, with the employer ending up short on talent and the employee losing their source of income.
"Talent is now a critical business risk factor for just about every organization," Pearce said. "Between adverse population trends, the ever-increasing need for specialized skills, the persistent mismatches between employee skills and market demands, and the economic efficiencies attributable to technology, talent risks will only become more prominent in the future. Talent is in control to an extent not previously experienced, and the pandemic is just one way in which talent risk is manifested."
According to Pearce, the conflict can be somewhat alleviated by a shared single platform that all stakeholders use to document and manage the response to pandemic-related risk.
"Aclaimant provides for a new degree of transparency and accountability," he said. "It also empowers non-management stakeholders to be part of the solution by identifying hazards and participating in their risk mitigation.

"If employees have concerns about risk exposures or hazardous conditions, they now have an instrument through which to escalate the issue. If management is indifferent toward identified hazards, or lax in program administration or enforcement, the Aclaimant platform would make that evident for all to see. Those charged with mitigation or administration have a new degree of accountability, and leadership has the dashboards and analytics to identify and isolate problems. Ambiguity and uncertainty is replaced by hard facts and accountability."
While COVID-19 may slowly fade into the background, Pearce believes that concerns about a future pandemic will persist. Many laws and regulations put in place may be rolled back, but others will remain in place.
"The standard of conduct that employers will be held to regarding workplace safety will stay ratcheted upward," Pearce said. "Talent will remain in short supply and because a certain percentage of that talent demands the ability to work remotely, many remote work arrangements will remain in place regardless of employer preferences."
Technology, which has made remote work possible, will undoubtedly advance and adapt to address the current challenges of remote work. However, Pearce believes that some of the disadvantages of technology-enabled remote work will become more acute.
"Preparing people for future roles, constructing true career paths, sustaining organizational loyalty, and maintaining personal and customer relationships will be among the issues that employers will need to deal with in a post-pandemic world," he said.

"For decades, companies have reorganized for various reasons and they will similarly change their working arrangements from time to time in order to address the deficiencies of current methods and respond to changing market conditions. Not everything will be quantifiable, and things won't remain static."