Restarting live events in a post-COVID world | Insurance Business America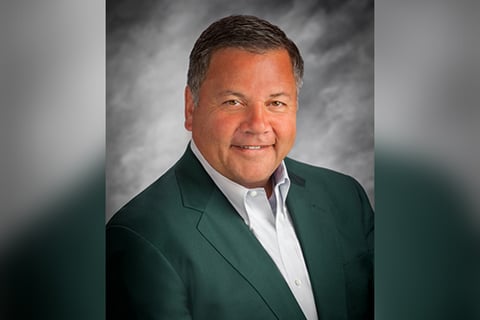 Live events, which were once staples of modern society, vanished overnight as COVID-19 spread across the world earlier this year. In an attempt to slow down the virus, governments banned concerts, sporting events, conferences, and other similar gatherings. As a result, organizers suffered massive financial losses, with no clear end in sight even to this day.
However, according to Scott Carroll (pictured), senior vice president & program director of Take1 Entertainment Insurance, the blow to the live events industry was severe, but survivable. The industry can choose to adapt and introduce new ways to host events.
"Live events will not take place to the same extent they have in the past for quite some time but they will be back and, when they come back, I think you will see more live events than ever," Carroll told Corporate Risk and Insurance. "To be sure, the live event industry will adapt and incorporate a lot more digital technologies to create hybrid live/virtual events that actually end up expanding the potential size of any type of live event.
"Ironically, this could end up taking the live event industry to new business heights as event producers sell a limited number of physical seats but an unlimited number of virtual seats via streaming platforms."
Several sporting leagues, such as the NBA and MLB, have resumed games, but are limited to no spectators, with athletes and staff required to follow strict health protocols. Despite the precautions, it takes just one breach to cause an outbreak. The pandemic is also likely to change how sporting events are held in the future, with leagues and other organizers being more mindful of the risks and stricter towards violators of health protocols.
"In my opinion, everyone in the chain will consider their part in providing a safe event for the players, the fans, the employees and the vendors who enter the venues," Carroll said. "My opinion is that the venues have a responsibility to set the strategy for how they will make the players, fans, employees, and others feel safe. Every person who enters a venue has a responsibility, as well, to respect and comply with those rules. If you come into my house and act in a way that I find offensive or inappropriate I will ask you to leave. The same can and should, and I believe will, hold true here."
Another major factor moving forward is insurance. As a whole, the insurance industry and regulators worldwide have yet to put in place a uniform response to COVID-19, which is unprecedented in its impact and scale. According to Carroll, governments' actions will trigger an appropriate response by the insurance-carrier community.
"In some US states insurance language will become a little more restrictive and in others there will be little noticeable change to how the issues associated with viruses and/or pandemics have been addressed prior to COVID," he said. "Ultimately, it is an issue that, through the insurance lens, will continue to evolve as the issues surrounding the pandemic itself continue to evolve. I will also add that I do not believe carriers will be silent on the issue, if they were previously."
In conclusion, Carroll offered the following advice to live event organizers:
Pay attention to the changing nature and course of the pandemic;
Develop a long term, COVID-based health protocol strategy to be implemented for every event;
Follow and adhere to local and state health mandates; and
Begin exploring how to incorporate digital and virtual technologies into your business strategies.
"The live event industry will suffer, survive, and once again thrive because of the intelligence, adaptability and resiliency of the industry's key stakeholders," Carroll said. "The overwhelming fact is that live events meet an important and growing human imperative to come together to share and celebrate, whether it be a theatrical production, a live concert, or sporting event. This imperative will help the industry to ultimately overcome the challenges currently posed by COVID-19."