Revealed: Top business risks for 2021 | Insurance Business America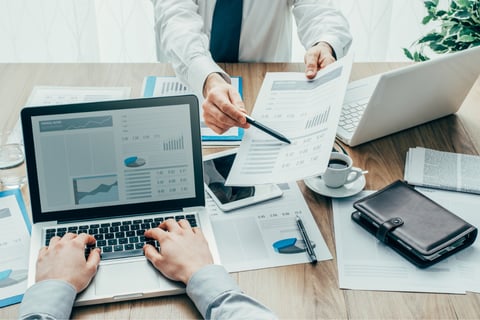 The 2021 edition of the Allianz Risk Barometer is here, outlining the major business risks worldwide for the next 12 months.
Based on the insight of 2,769 experts – such as chief executives, insurance leaders, and risk managers – from 92 countries and territories, the survey by Allianz Global Corporate & Specialty (AGCS) identified the following business risks:
Business interruption, up from 2020
Pandemic outbreak, up
Cyber incidents, down
Market developments, up
Changes in legislation and regulation, down
Natural catastrophes, down
Fire/explosion, down
Macroeconomic developments, up
Climate change / increasing volatility of weather, down
Political risks and violence, up
More specifically, the number one business risk in the UK is pandemic outbreak; US, business interruption; Canada, business interruption; Australia, pandemic outbreak; and Asia-Pacific, cyber incidents.
"The Allianz Risk Barometer 2021 is clearly dominated by the COVID-19 trio of risks," said AGCS chief executive Joachim Müller. "Business interruption, pandemic, and cyber are strongly interlinked, demonstrating the growing vulnerabilities of our highly globalized and connected world.
"The coronavirus pandemic is a reminder that risk management and business continuity management need to further evolve in order to help businesses prepare for, and survive, extreme events."
The CEO added that while the current pandemic continues to have a "firm grip" on us, we also have to be ready for scenarios such as a global-scale cloud outage or cyberattack, natural disasters driven by climate change, or even another disease outbreak.