The key to approaching multinational risks | Insurance Business America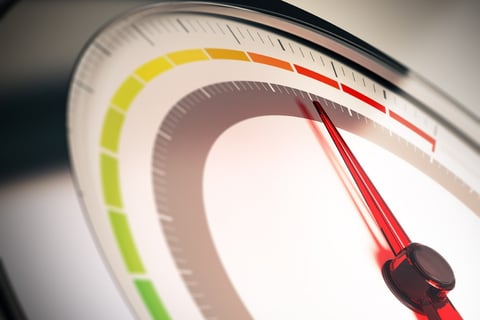 The past 20 months have amplified what we always knew to be true: Global risks are increasingly complex and interconnected. As multinational organizations navigate their world of property and liability exposures, whether they do business in two countries or 200, a well-coordinated and consistent risk management approach is vital. The fact is, only a handful of insurers have the expertise, global resources, and financial strength to meet the needs of multinationals virtually anywhere they do business. BHSI is proud to be among them.
When assessing a multinational insurance partner, we believe looking at the four "Cs" is critical:
Collaboration
Delivering seamless and consistent multinational insurance solutions takes a great deal of collaboration and a strong, global network of like-minded providers. A multinational might operate in a relatively small number of jurisdictions today, but its near- and long-term growth plans may take them into many markets. Having a trusted network everywhere that multinational customer operates now – and may in the future - is half the challenge: That network must also be closely aligned with a collaborative approach and common service standards that translate to consistently strong solutions and service for customers worldwide.
Communication
Excellent communication is a hallmark of an effective multinational insurer. This starts with an earnest desire to understand the customer, its business needs, and its risks. It takes time and teamwork to understand the complexities in multinational exposures. Asking the right questions and providing prompt, clear feedback are critical in managing multinational risks. This is important during the underwriting process and becomes even more important when claims arise. Internal communication and well-established expectations among all partners involved in a multinational program is also critical, so everyone is on the same page in serving the customer.
Contract certainty
Most multinational insurance programs involve master policies, typically issued in the customer's home country, supplemented by locally issued policies to meet regulatory requirements and business needs in various countries around the globe. No matter how a program is structured, what matters most is the certainty of the terms and conditions in all of these policies – and the expertise and ability to execute these contracts in accordance with various rules, regulations, and requirements worldwide. Be sure your multinational team has the knowledge, reach and resources to deliver contract certainty at policy inception.
Claims plans
While there is never a good time for a customer to be confused about how an insurer will handle a claim, there is definitely a bad time: when that claim occurs. For that reason, an effective multinational insurer will take the time to work out a global claims process and understand the customer's individual claims handling needs and preferences early on, at the time of onboarding. And if the insurer does not automatically offer claim contacts for every country with local policies, request that information.
Berkshire Hathaway Specialty Insurance has a global network of owned offices and carefully selected network partners that works collaboratively to provide local coverage for customers in 170 countries. Everywhere, throughout our global network, customers see in action our customer-first values, our commitment
to delivering excellent service, and the CLAIMS IS OUR PRODUCT philosophy that is central to BHSI's interaction with customers from day one -- when our customers, brokers, underwriters and claims teammates establish a clear, shared understanding of what to expect from both policy wording and claim response.
BHSI's approach to multinational insurance also bears the hallmark of our focus on simplicity over complexity. As customers must navigate increasingly complex, interconnected risks, we are collaborating closely and constantly communicating to ensure contract certainty and help simplify the complex job of managing cross- border risks.
For more information, please visit: www.bhspecialty.com/bhsi-multinational.
Berkshire Hathaway Specialty Insurance (www.bhspecialty.com) provides commercial property, casualty, healthcare professional liability, executive and professional lines, transactional liability, surety, marine, travel, programs, accident and health, medical stop loss, homeowners, and multinational insurance. The actual and final terms of coverage for all product lines may vary. It underwrites on the paper of Berkshire Hathaway's National Indemnity group of insurance companies, which hold financial strength ratings of A++ from AM Best and AA+ from Standard & Poor's. Based in Boston, Berkshire Hathaway Specialty Insurance has offices in Atlanta, Boston, Chicago, Houston, Indianapolis, Irvine, Los Angeles, New York, San Francisco, San Ramon, Seattle, Stevens Point, Adelaide, Auckland, Brisbane, Cologne, Dubai, Dublin, Frankfurt, Hong Kong, Kuala Lumpur, London, Macau, Madrid, Manchester, Melbourne, Munich, Paris, Perth, Singapore, Sydney and Toronto. For more information, contact [email protected].
The information contained herein is for general informational purposes only and does not constitute an offer to sell or a solicitation of an offer to buy any product or service. Any description set forth herein does not include all policy terms, conditions and exclusions. Please refer to the actual policy for complete details of coverage and exclusions.