U.S. flood premiums to skyrocket | Insurance Business America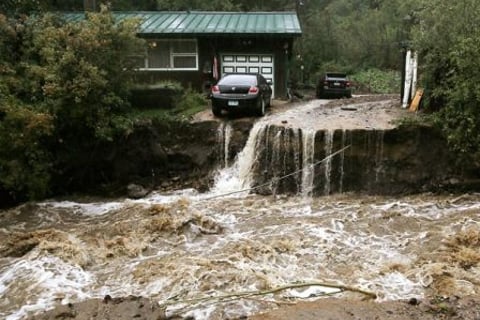 While Canadian insurers wrestle with a national flood policy, Americans are being warned that policy premiums for the National Flood Insurance Program participants are going up – substantially.
The NFIP, which offers government-subsidized policies for households and businesses threatened by floods, announced increases for businesses in flood zones and homes that have been severely or repeatedly flooded will be going up 25 per cent a year until rates reach levels that would reflect the actual risk from flooding.
Sherry Patterson, a broker with Working Enterprises Insurance in Kelowna, B.C., says the drastic hikes announced by the NFIP are indicative of how reluctant Canadians would be to purchase flood insurance if it were presented in a national program.
"Only a small portion of homeowners can afford the premiums," says Patterson. "One homeowner said his premium will go from $2,300 to $16,000 for flood coverage. So how many in Canada would actually purchase it?"
For property owners in flood-prone areas who had been paying $500 a year, they will see rates rise thousands of dollars over the next decade. The hikes have spurred a backlash among homeowners, especially along the eastern seaboard. On September 28, dozens of New York Long Islanders (many of whom were victims of Superstorm Sandy) got together for a "Stop FEMA" rally – one of many held around the country.
FEMA – the Federal Emergency Management Agency with runs the NFIP – says that its hands are tied, as director Craig Fugate says the Biggert-Waters Act that was passed last summer allows FEMA no leeway in adjusting the NFIP rates.
The announced hike south of the border comes on the heels of the recent Alberta meeting of insurance industry stakeholders, who announced that Canada's property coverage needs an overhaul to properly address the risk posed by weather-related loss. (continued.)