Why reputation maintenance should be top of risk managers' minds | Insurance Business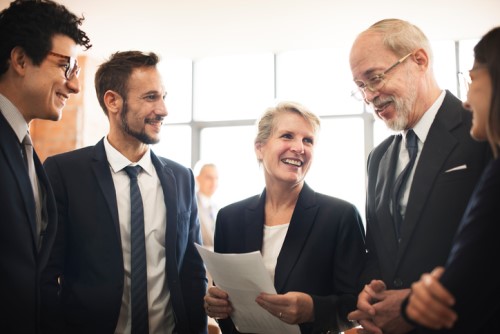 The year 2015 was a hard one for taco and burrito fast-casual chain Chipotle Mexican Grill. One outbreak after another – first E. coli, then the norovirus and Salmonella, followed by a second round of E. coli – resulted in the company closing dozens of its restaurants and, perhaps more importantly, losing its golden boy status among consumers around the world as a provider of healthy and safe meals made with responsibly-sourced ingredients.
"It had such a high reputational value in 2014 – meaning by our metrics, it was ranked either number one or close to number one among the approximately 7,500 companies that we track," said Nir Kossovsky, CEO of Steel City Re, which provides reputation measurements, risk management, and risk transfer for corporations. "In Chipotle's case, the food safety issue became apparent. That is, the company's ability to manage food safety to the level expected by stakeholders was just not meeting it, and the stakeholders became disappointed."
In a flash, customers went from expecting they'd be eating a delicious meal to fearing that they'd have unsavoury experiences post-burrito, which had economic consequences for the brand, according to a case study by Steel City Re. By October 2016, same store sales were down 20% and, in 2017, CEO and founder Steve Ells stepped down, demonstrating the importance of companies having dedicated strategies in place that focus on reputation maintenance.
"Reputation value is the value baked into a firm, baked into pricing, baked into employee behaviour," said Kossovsky. "A firm with a good reputation will be able to charge a higher price point and they tend to sell more at a higher volume more rapidly. The decision cycle is faster, employees tend to work overall more efficiently and for a lower cost because you have less turnover, less internal friction."
Reputational risk comes to life when a company goes from one state of being to another, where they suddenly have a lower value and lose all of the benefits of being a reputable brand.
More firms are taking notice of the importance of the reputational peril. In 2012, Kossovsky said that two-thirds of companies were disclosing that risk, whereas today, 90% of public companies are doing so.
"Over that time, the awareness of the notion that political, economic, and social issues have bearing on a company's economic performance became progressively better appreciated by companies and of course, by their boards," he explained, though there is still a gap in how the risk is addressed. "Very few of the firms noted that reputation loss was grounds for either a compensation claw back or more specifically, termination."
Bringing attention to the risk in a filing isn't enough. In fact, if that's all a company does, they open themselves up further to potential damage from this peril. Those 90% of companies are actively creating a reputation problem for themselves by disclosing there is a reputational risk that they're exposed to, said the Steel City Re CEO.
"The companies have created an implicit expectation by stakeholders that the companies are doing something about it. After all, they're disclosing it in their SEC filings. By not laying out the strategy for mitigating risk, they're effectively creating an expectations gap – the risk," he told Insurance Business, which leaves directors and officers exposed because it's on the record that they knew about the risk, and failed to create a plan for addressing it if things went south.
"Right now, a significant fraction of the public companies that have disclosed reputation risk as being material and substantial, but have not disclosed how it's managed or how it's overseen by the board, have effectively left themselves open to claims of lax governance and inadequate risk management."
Related stories:
CEO: Why reputational crises are surging
Why are insurers stepping away from the NRA now?