Why take a centralized international programs approach to insurance? | Insurance Business America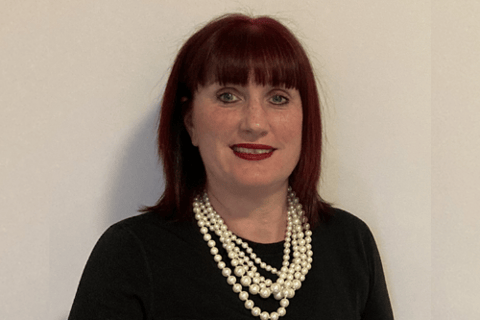 Expanding into a new market is a huge risk for virtually any business, with many firms likely to encounter various perils and difficulties. This is especially true in today's volatile business environment, further complicated by increased restrictions caused by the COVID-19 pandemic.
According to Vanessa Priede (pictured above), international programs operations manager at Swiss Re Corporate Solutions, there is a growing demand for international programs in insurance as businesses expand internationally amid increasingly fraught regulatory landscapes in various jurisdictions.
"With many companies upscaling their operations across different jurisdictions, international businesses are forced to factor in cross-border financing, managing varying regulatory and compliance requirements, as well as supply chain and logistics coordination," Priede told Corporate Risk and Insurance. "From a commercial insurance perspective, it is important for companies to note that the legislative and regulatory requirements in each market differ significantly. This makes it critical for these companies to engage partners with the necessary expertise and experience to ensure compliance with these requirements in their insurance programs."
Aside from regulatory matters, businesses must also consider local operational risks. Some areas are more prone to certain natural catastrophe risks than others, which mean differing levels of insurance for each peril, such as earthquake, typhoons and floods.
"Simply put, today's business environment has grown more complex and businesses face the need to simplify the management of cross-border risks," Priede said.
The need for an international approach
A business that operates in more than one international territory will have to take out multiple insurance policies in each locality, each with different policy approaches. According to Priede, a decentralized approach may be sufficient to meet local market requirements, whether in terms of language, compliance or claims settlement needs. However, the volume of data and information exchanged between carriers, brokers, and the insured results in duplication of efforts and inefficiencies.
"From a regional or global perspective, the decentralised approach lacks standardisation between the product and coverage descriptions and the company's risk management approach and strategy," she said. "As the policies tend to be in local language and match local practices but not the vision of the regional or global team, this limits the visibility, transparency and consistency of the commercial insurance coverage for businesses. In addition, a localized approach might not incorporate requirements of the parent company, thus challenging the effectiveness of its risk management strategy."
Having an international programs approach can help businesses navigate global risks that they face, while anticipating the challenges they might experience in the future, Priede said. Such programs offer transparency and efficiency over the management of policy needs across a company's global footprint.
According to Priede, the four main benefits of the approach are:
Program transparency – an international program offers greater transparency to the parent company, providing visibility to policy information, premium collection and claims
Program structuring – integrating the underwriting approach with technology not only enables international program structuring, but also quicker response to quotes and policies support
Knowledge management – access to regulatory and compliance standards makes it easier for these requirements to be incorporated directly into the underwriting and structuring process
Information exchange – by enabling the exchange of communication and information with network partners and stakeholders, companies gain faster access to information, which is also more consistent in managing their international program
"At Swiss Re we are reimagining international program solutions," Priede said. "We have focused on developing a fully integrated technology platform and providing customers with easy access to our global network and expertise with the goal of reducing complexity – ultimately enabling growth. The result is a product that responds to current needs and a high level of personal service embedded throughout the entire customer journey – from risk assessment, program administration, and risk engineering through to claims."
Priede highlighted the role of technology in helping businesses better implement an international programs approach. This includes PULSE, Swiss Re Corporate Solutions' online customer portal, which allows businesses and their brokers to monitor and manage their multinational insurance program from one central place. Priede added that PULSE provides a single platform that allows businesses to manage several important aspects of their insurance program, such as program and policy overview, claims services, risk engineering services, weather and natural catastrophe exposure and risk insights and knowledge.
The pandemic has massively disrupted the global business environment, and has even amplified some trends from before it broke out. One such trend Priede identified is increasingly stringent regulations in many global markets.
"The biggest change we were seeing in the international programs space pre-pandemic is the increase in local regulatory requirements, whether around sustainability, social responsibility or in other areas," she said. "Post-pandemic, this is accelerating, and it is getting harder for international businesses to obtain coverage that protects against these varying regulations across jurisdictions, especially if they do not have the local understanding. So, while not exactly a new risk, compliance with increasingly onerous local regulations will be important. As such, working with trusted partners who have the local understanding and ability to help check boxes for local compliance is important for businesses."
Naturally, the pandemic and its effects have dominated the discussions in businesses' boardrooms and risk departments. However, Priede reminded risk managers to not lose sight of other risks, as these have a huge impact on their businesses in the medium and long terms.
"The risk landscape is continuously evolving," Priede said. "While the COVID-19 crisis dominates the risk landscape, other systemic risks such as climate change must also be taken into consideration. To this end, insurers need to continuously work with customers, adapt to their changing needs and find tailored solutions."