Zurich looks at ways to mitigate weather-related losses | Insurance Business America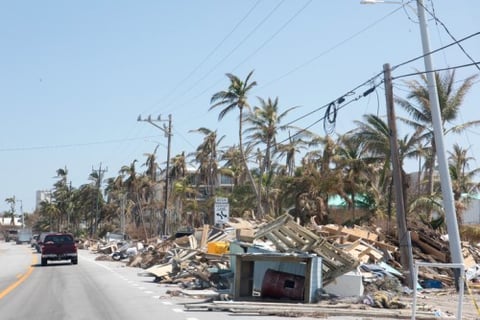 Zurich has published a new report that looks into the company's most recent catastrophe reviews to find better ways to reduce weather-related risks.
The report, "Extreme weather events: How hard lessons strengthen resilience against the next big event," comes as this year's hurricane season is about to begin in the US, and just months after subtropical storm Alberto (considered the third most-intense cyclone in US history) hit the Gulf Coast.
In preparing its report, Zurich recalled its previous Post-Event Review Capability (PERC) studies – its evaluations of individual disaster events to help guide risk managers. These studies take a critical look into the attempts to manage/mitigate disaster risk, responses of the community, recovery efforts, and any critical gaps and opportunities that could be improved upon. Taking into consideration the effect recent hurricanes and other similar catastrophes have had on communities, the insurer came to the following conclusions:
Disaster risk management is playing catch-up to an increasingly larger exposure to natural hazards.
Globally, spending on response is far greater than investment in pre-emptive risk reduction strategies. Where money is invested on prevention, it typically goes to protecting physical structures rather than more cost-effective risk management such as environmental planning.
Infrastructure protection already in place – levees, for example – can produce a false sense of security.
Few incentives exist to encourage "building back better" and including resilience into the rebuilding process.
The neediest in society are often neglected before and after disasters.
"Coming off 2017 with three major hurricanes – Harvey, Irma and Maria – and what we just saw last week with subtropical storm Alberto, our findings are grounded in the perspective that while hazards are natural, disasters are not," commented Zurich North America CEO Kathleen Savio.
Citing the report, Savio recommended that planning and improving resilience is a better strategy than merely responding to disasters after they strike.
"This report shows how we – individuals, businesses and communities – can build systems that enable us to live through natural hazards and better manage the impact they will have," he said.
Zurich also mentioned that "building back better" should be a general part of any risk management strategy – there would be no point in rebuilding something to the same level of risk after a disaster. Many of the PERC reports – particularly those that took a look at developing countries and communities – found that there was a major imbalance between the amounts invested into disaster prevention versus funding for disaster response. Zurich noted that disincentives keep individuals, governments, organizations, and the like from properly investing in pre-event risk reduction. For instance, water management policies can be a disincentive for the proper use of dams and water release systems that could prevent flooding. Correcting these disincentives will need the cooperation of all stakeholders, Zurich said.
Some of the other key findings in Zurich's report include:
Every dollar spent on disaster resilience saves five dollars in future losses.
Early warnings paired with contingency, emergency, and risk reduction planning can save lives and protect businesses, and
Risk managers and communities must "build back better" to strengthen resilience after a disaster strikes.
Related stories:
Parametric insurance: the nat cat cover you need
How risk resilient is your region?