How blockchain is shaking up risk and insurance | Insurance Business America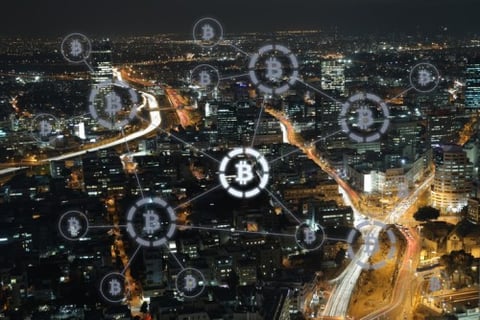 Titans of industry, such as global insurance risk managers Marsh and Aon, have already recognized the potential in blockchain and now, more companies are jumping on board to push the application of the technology in insurance even further.
EY recently announced that it will act as the primary service provider in blockchain-related cybersecurity and risk management guidance for the Institutes RiskBlock Alliance, which is the first blockchain consortium for the risk management and insurance industry. The collaboration will assist RiskBlock Alliance in pinpointing the risks unique to its blockchain as well as identifying practice controls and providing blockchain-specific cybersecurity assessments and testing, according to EY.
"Our view was that confidence in the platform and in the applications was critically important," said David Bassi, executive director at EY. "Given some of our strengths in that area, that was where we thought we could best support them in the short-term and evolve [that support] over time."
Given that the global blockchain insurance market is expected to grow from this year's $64.5 million to $1.393.8 million by 2023, a projection from a ReportLinker study, it's no surprise that Bassi is seeing the insurance industry take more notice of the technology and often, already have it standing by to implement into a variety of processes.
"A year ago, a lot of the discussions I had were more curiosity – 'we've heard about this technology, we know a little bit about Bitcoins, we know that it was part of Bitcoin, and we've heard people talking about it being something that's important,'" explained Bassi. "It was the new shiny object-type syndrome, whereas now people are really starting to look at it from a different perspective. They think about business problems they've got and they think about what they want to do about those. Instead of people saying, 'this blockchain stuff is pretty cool, let's talk about where we can use it,' people now have in their arsenal blockchain as one of the potential tools they can use."
The benefits to be gained from blockchain include reducing frictional costs and information asymmetry, which can be seen in the proof-of-insurance use case – one of 40 that RiskBlock has identified and is prepared to test.
"If somebody gets in an accident, they need to prove they have insurance," said Bassi, adding that the process to provide that proof can be cumbersome since people have to possess a physical card, which could be inaccurate or forged. "Fast forward to a future where potentially law enforcement and the insured have access to an app that gives them the ability to electronically provide proof of insurance."
This would in turn cut out the need for call centers, eliminate the time required to provide that proof for customers by sending out insurance cards, and generally create a different business model, though there are many other sectors where blockchain has applicability – Bassi lists the shipping industry, and being able to put coverages on and take them off as ships pass through war zones, as well as the mobility space, where consumers are already shifting to the sharing of assets, like cars, versus owning them.
"It's all about access, [and] security around that access, around who can see what, around making sure that you're validating who's who, and making sure that the information is not corrupted and is accurate," said Bassi.