Revealed: Half of financial institutions miss out on risk management opportunities | Insurance Business America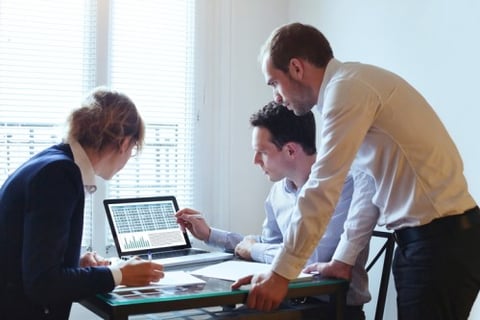 Aligning operational risk management (ORM) with strategy could enable strategic change, improve business performance and enhance customers' experience for financial institutions.
That's the findings of the latest research by KPMG and The Risk Management Association (RMA), which reveals that half of firms with less than $250 billion in assets are failing to use ORM to challenge business models. It suggests that larger institutions appear more advanced in aligning ORM with strategy, with 90% at or above $250 billion in assets leveraging ORM to challenge business models.
"We've observed that, for many institutions, the first priority is to resolve regulatory issues and then take a broader look at how ORM is integrated into strategy," KPMG operations and compliance risk services principal Philip Bray said.
The study showed a gap in digital transformation spend, with only 27% at or above $250 billion, and 27% under $250 billion, dedicating a portion of annual budgets to digital transformation – including automation and data and analytics. Instead, larger and smaller institutions were found to agree on a number of areas that are most important to regulators. These include: operational risk aggregation / profile (92%), operational risk appetite (88%), information / cyber security (85%), risk control self-assessments (85%), operational risk monitoring (81%) and vendor risk management (77%).
Additionally, just 27% of larger firms and 21% of smaller firms said they have dashboards to report risk exposures and their impacts on business strategy and performance – this is down from 80% for larger firms in 2014.
"While prioritizing compliance is understandable in this challenging regulatory landscape, institutions that cannot evolve their ORM from a check-the-box approach to one that informs the organization as a whole are not realizing the full value of their operational risk spend," RMA chief administrative officer and director of operational risk Edward DeMarco Jr added.
"They are also missing opportunities that could be transformational to their businesses."
The Operation Risk Management Excellence Survey was completed across North America, Europe and Asia by over 85 leading financial institutions, including more than 20 global systemically important banks (GSIBs).