Risk managers and brokers: how to build the relationship | Insurance Business America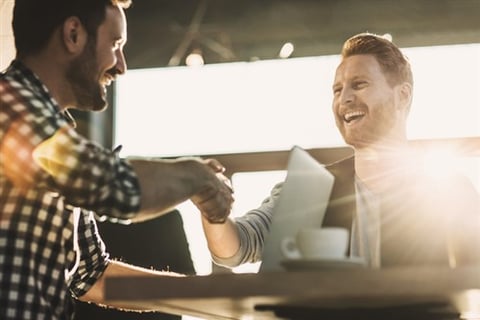 When it comes to fostering a good working relationship between risk managers and brokers, certain standards are expected from both sides as our Risk Managers on Brokers report revealed.
In terms of what the broker can do to fulfill their end of the bargain, product knowledge, quick response time and competitive rates are obvious starting points. Any broker that isn't providing at least that for a client isn't likely to remain in the position very long. Those that excel go far beyond the bare minimum, which ultimately leads to strong relationships that can last for years.
When asked: "In your opinion what are the most important parts of a broker's job in servicing a risk manager?" our respondents weren't short on answers.
Generally, their responses could be broken down into three areas – knowledge, value and relationship. When it comes to knowledge, some of the responses included: "Understanding the operating landscape of the risk manager," "knowledge on product, market intel and knowledge on the insurer's risk appetite," and "knowledge of our industry and broad insurance requirements."
Of course, insurance is a business like any other, so value for money is another important consideration. Firms prefer to keep their premiums as low as possible, so it's the broker's role to find the best coverage for the lowest price.
Having a direct line to a variety of providers is another critical function of a broker, as our respondents identified: "Access to a broad range of insurance markets with strong underwriter relationships," "Ensuring information provided is accurate (timing and amount of invoices provided) - Being an extension of the insurance function for the risk manager - active engagement," and "The two most important aspects to servicing our account include: (1) Risk management consulting and advisory services. We draw significant value from the depth of understanding that the lead broker brings to the table and ability to apply and think well beyond insurance solutions. (2) Ensuring that we have a multi-faceted and well-integrated insurance program that meets the needs of our business and is best in class."
While providing the right coverage at the right price, brokers must also develop expert communication skills. That's why it's vital for brokers to have deep product and industry knowledge. This allows for the relationship building that is so important for a successful partnership between risk manager and broker.
It's a key component of a risk management strategy, as these comments attest: "All brokers are going to have experts, and policy knowledge, but it's the personal connection and development of the relationship that makes the business relationship valuable," and "being approachable and informative; treating client as a business partner not just a source of revenue."
Brokers must also act in a timely manner when it comes to return calls and correspondence if they want to develop close ties with risk managers. In such a competitive industry, being tardy is not something most brokers can afford.
You can read more about the risk manager and broker relationship and how it can be improved in our Risk Managers on Brokers report.