Supply chain risk: Why you need more than just physical blocks | Insurance Business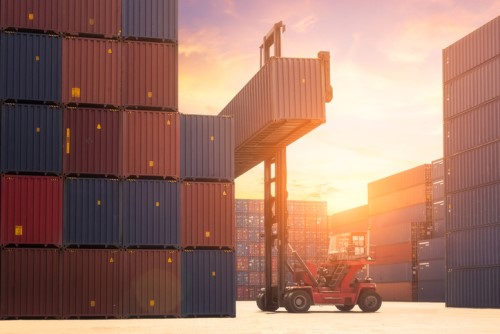 Risk managers have been urged to do more than just put expensive physical security blocks in place when it comes to managing supply chain risk – especially as the threat of cargo crime continues to grow.
"There is a natural instinct for the risk engineer within a corporate company, that when a loss happens or a trend of loss and claims happen, their gut instinct is to just put physical preventions in place," Courtney Foster, supply chain solutions manager at The British Standards Institution (BSI), told Corporate Risk and Insurance.
Supply chain risks are a vulnerability for many organizations, particularly those with more complex, global chains. Cargo crime is a major supply chain challenge, particularly for firms that manufacture goods, and is thought to be on the rise globally.
Insurer NMU warned this week that an increase in cargo crime was "well documented," and there is data that points to a similar conclusion. TAPA, a European association of security professionals, reported a 10.3% rise in recorded cargo crimes in the EMEA region in 2017 – with total losses exceeding €105 million.
BSI, which publishes a quarterly 'Supply Chain Risk Review' has also cited an increasing threat of disruption to cargo for businesses.
Read more: Is your supply chain ready for Trump's trade war?
In the face of these risks, risk managers need to take a more lateral approach to finding solutions, says Foster.
"The natural reaction from corporates is to spend lots of money on security measures to mitigate that trend," she said. "They might put high-security seals on their containers, they might get all of the most robust track and trace software – they put physical measures in place."
However, that's an ineffective response that is often not cost-effective either, according to Foster.
"It's not actually addressing the core, root problem of why they are experiencing disruption. Instead of being reactive and putting physical measures in place, they should take a step back and look at it from a more holistic level," she said.
To begin to develop a more comprehensive supply chain risk management framework, risk managers need to take a governance-led approach and look at specific areas where improvements could be made.
Namely, firms should look at how they are using contractors and service providers within their supply chain, whether they are monitoring them effectively, and whether the communication and working relationship could be improved.
"Then, naturally the reduction in claims should happen through that. That's a trend we are trying to shift," Foster explained.
Risk managers should also lean more heavily on their insurance companies and brokers – who should be equipped to offer high-level risk management advice.
"Some advice to risk engineers is that they should be putting pressure on their insurers to provide strategic risk advice, and they should be choosing insurers who have that capacity," Foster added.