The costs of food contamination: Protecting against product recalls | Insurance Business America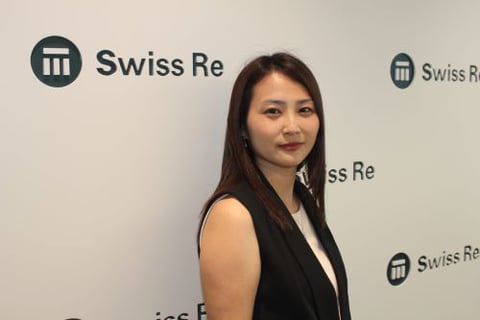 by Manzhi Zheng (pictured), senior casualty underwriter at Swiss Re Corporate Solutions
In 2018, more than 50,000 bottles of Stella Artois beer in Hong Kong were recalled, with fears that they were tainted with particles of glass during manufacturing. More recently, Singapore authorities recalled a batch of fresh Norwegian Atlantic salmon after samples tested were found to have the bacteria Listeria monocytogenes.
These examples are part of a number of high-profile food and beverage recalls resulting from foreign body contamination, which can be classified under three categories: biological contamination, chemical contamination, and cross contamination (which is the unintended transfer of contaminants from one surface or substance to another, and can be biological, chemical or physical).
What can risk managers do?
Foreign object detection is essential to the elimination of any contamination before the finished product leaves the factory and is a critical aspect of an F&B facility's safety plan. Identifying where a contamination happens along the production process can be challenging, however, and the key is to incorporate control points throughout the production line — from beginning to end.
It is also important for a company to implement, update and test its Food Defence and Hazard Analysis and Critical Control Points (HACCP) plan, which is a preventative quality assurance programme that prioritises and controls potential biological, chemical, and physical hazards, from raw material production, procurement and handling, to manufacturing, distribution and consumption of the finished product. Such a programme would be more rigorous than a mere inspection of the finished product, in terms of controlling and monitoring the food supply chain.
Beyond food safety plans, a culture of food safety is also essential to minimizing the role that human error plays in contamination. Whether for growers, processors, manufacturers, distributors, or retailers, training is necessary to ensure the production of food that is of high quality and safe to eat.
In avoiding a recall triggered by pathogens (bacteria or toxins such as salmonella, e coli, staphylococcus, and listeria that contaminate food and can cause food poisoning and food spoilage), there are generally a few factors for risk managers of F&B businesses to consider:
1. Hygienic manufacturing plant design and employee education
Key sanitary design practices include designated zones of control that separate uncooked (raw) produce from ready-to-eat (RTE) products. Other examples of sanitary design features include separate wash stations for personnel handling raw food items.
Temperature and moisture control are vital to reducing mold and bacteria. Proper mechanical systems, ventilation and refrigeration can also minimize condensation in work spaces.
Selecting materials for the facility that are durable and cleanable optimizes the ease with which the facility can be cleaned and maintained
Ensuring employees understand and comply with hygiene and cleanliness standards when washing equipment and handling food.
2. Maintenance of manufacturing plants and facilities
Regular equipment checks to ensure rust or peeling paint isn't contaminating products.
Basic preventative measures such as closing factory windows are equally important as well. This prevents birds from entering the premises and contaminating food production and plastic bags being blown in unintentionally.
Various safeguards, such as X-ray scanning, metal detection, filtration mechanisms, sieving processes, and optical-sorting systems, can also be built into plant processing design to screen for physical contaminants.
While useful, these systems can be costly and not always fool-proof. They need to be accurately calibrated to account for the size, density, and location of the contaminant, as well as the speed of production line, in order to detect the contaminant.
3. Knowing your suppliers
Raw materials should be subject to inspection prior to being processed in a facility, to ensure hygiene and determine the material's authenticity.
Many major food and ingredient buyers require suppliers to have metal-detection systems in place to ensure the safety of their products.
Protecting against the risks of a global supply chain
On average, F&B losses range between US$10 million and $100 million. The cost of product recalls, however, extends well beyond financial losses. Product recalls also inflict significant reputational damage and loss of consumer trust.
Implementing a tried, tested, and robust system to guard against and monitor for contamination at all points along the supply chain is therefore crucial. As the F&B industry revolves around the global supply chain of ingredients, food manufacturers are exposed to a great deal of risk. How a food company tracks its supply chain and manages risk is not just a matter of complying with local food safety regulations but also a critical aspect of a company's insurability, especially as insurers take into account a food company's supply chain as well.
A supply chain analysis should therefore extend beyond just food safety and be a full quality assurance system. By showcasing strong risk management procedures, F&B companies also stand to gain more favorable insurance terms due to meeting insurers' preferred risk quality standards.