Uber exec explains Do-It-Yourself risk management | Insurance Business America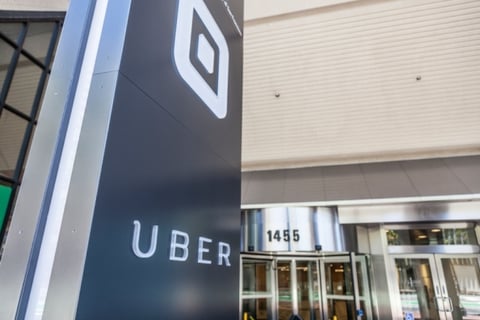 How do you finance your risks when the insurance you need doesn't exist? When Uber asked itself that question, its answer was simple: create it.
Uber has faced countless headline-generating battles in its quest to integrate the sharing economy into the way the world works. But five years ago, it faced an especially big problem. To make ridesharing work, Uber had to convince insurance companies to cover its drivers. The problem was that as non-professional, part-time drivers, they didn't count as taxi or limo drivers, but they didn't count as personal-use drivers, either.
Then-Uber CEO Travis Kalanick called on Gus Fuldner – now vice president, insurance at Uber – to find a solution. Thanks to the genius of this young Stanford and Yale grad turned Silicon Valley exec, that huge problem got solved.
"Insurance is obviously an important part of the transportation industry," Fuldner told CRIW. "It's required to drive a vehicle on the road in almost every market in the world, and it turned out to be very important part of the ridesharing industry."
But the existing coverage didn't meet the needs of Uber's revolutionary platform. "The insurance industry's view of auto risks was that there were personal risks and there were commercial risks, and that those were very separate," Fuldner says. "You could see that both in the products that they sold and the organisational structure of insurance companies."
At that time, Uber drivers were buying their own auto commercial insurance policies just like taxi drivers, even if they planned to drive only five hours each week. But Fuldner came across a niche industry that lent some very valuable clues for a solution: pizza delivery.
"Analogous products existed, albeit niche products for the pizza delivery market," he says. "We basically adapted a model – initially in the US, looking at pizza delivery as an example – where a pizza store buys insurance that covers the driver's personal vehicle while they're using that vehicle to deliver pizzas."
He and his team crisscrossed the country to introduce ridesharing risks to underwriters in hopes of developing a new product for the Uber business model. "Initially, it was quite challenging," he says. "The insurance industry has a reputation sometimes for being conservative."
The key to changing the status quo, he says, was having conversations with underwriters and educating them about the substance of the risk. "We spent a lot of time with carriers, even ones we weren't necessarily buying from, but that sold personal auto insurance, for example, to make sure they understood how the different pieces fit together.
"Then we found that with insurance, in addition to the industry being conservative, it's also highly regulated," he added. "We ended up having to spend a lot of time not just on the underwriting conversation, but also on the actuarial and regulatory conversation."
In 2015, Uber reached an agreement with the major US personal auto companies and personal auto insurance trade associations on a model law to describe how insurance for ridesharing works. Today, it's been adopted in most US states.
It's also the same model Uber is working to apply around the world. "Auto insurance is still very local," says Fuldner. "How we get there and the mechanics do vary by country, so we spent a lot of time with insurance regulators in different states in the US and different countries around the world to educate and explain how these products work, and, in some cases, get new products approved."
Now that Fuldner and his team have solved the auto insurance piece of the puzzle, they're starting to look at how to bring other parts of traditional employment packages into the sharing economy. One example is their recently introduced Driver Injury Protection, an insurance product available through Aon that offers coverage for medical expenses, disability payments, and a survivor benefit in the event of a covered accident. Over 1m drivers globally have enrolled in the program across 20 countries.
Essentially, it's pseudo-workers compensation. "It's really a key part of a broader discussion around what the future of work is and how social protections and benefits fit into that, and trying to make those things available to our drivers," says Fuldner.
In just a few short years, Fuldner has changed the insurance risk management landscape for the ridesharing industry – and opened doors for innovation in the sharing economy at large. "Over time, insurers have become very engaged in the sharing economy as an opportunity," he says.