Volkswagen RM: Insurance knowledge still vital for risk managers | Insurance Business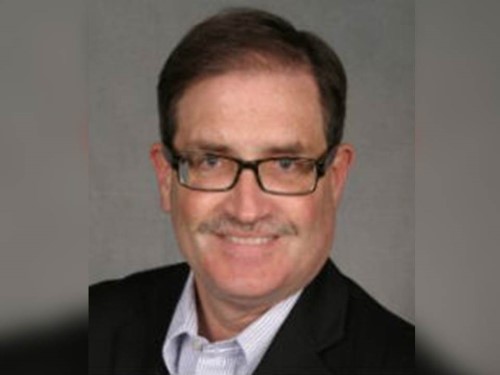 As the director of risk management and insurance at VW Credit, Volkswagen's financial services arm, Richard Vassar (pictured) has his hands full. As well as being a leading risk manager with years of industry experience, he is also an author, having published Hide! Here Comes the Insurance Guy: Understanding Business Insurance and Risk Management.
Vassar joined Volkswagen Group of America in 2008, where he served as risk manager for more than five years before moving to VW Credit in 2013. His career has primarily revolved around "the business end of the insurance transaction," and in 2009 he received an award for his achievements at Volkswagen Group. He tells Corporate Risk and Insurance how he got to where he is now, and why he thinks that a diminishing focus on insurance within the risk management community is a bad move.
How did you come to have a career as a risk professional - what has your path been like so far?
In 1986, I was working as a manager for a car rental company. I was told I could be promoted if I agreed to handle the accident program, which included not only the subrogation of customers' claims, but also the vending of body repairs of the company's fleet. I turned it down flat, but the company offered me about $50 more per week, which about doubled my salary, so I accepted and that initial decision eventually led to a career in risk management.
What is the most memorable moment/turning point in your career?
In 2005, I was able to study and earn the Chartered Property & Casualty Underwriter (CPCU) designation. This achievement is memorable because I was able to complete the entire course of study in less than six months, without the benefit of any insurance industry experience. At the same time, I also wrote my book Hide Here Come the Insurance Guy, a simplified and anecdotal explanation of business insurance and risk management. The hope was that it would be accepted both by the insurance industry and the risk management community, to set me apart from others in the field, and either start a consulting practice or advance my corporate career. Consulting wasn't my thing, but the success of the book led to my current opportunity with Volkswagen.
If you had three predictions for the future of your work in risk, what would they be?
My goal is to stay with Volkswagen, because I have been able to achieve some good results for the organization, and I don't like to sit in a movie and not see how it ends. Two, I would like to continue to consult with VW after I retire, and three, I'd like to be around long enough to see how all of the technological changes are going to affect the company and society going forward.
If you had to give a piece of advice to a younger version of yourself, what would that be?
Some folks are fortunate to get paid and make a career out of something they love to do. I disagree. I shy away from trying to develop an income out of a passion. First, there are so few who can do so, and second, once I monetize something, it loses some of the passion. So, my advice: If you are fortunate to find something you are good at, then pursue it, because that is your best opportunity to provide the income and time to follow your passions. For me, insurance was the farthest career path I thought I would pursue, but once I started, I found I was pretty good at it, and it has provided the financial fuel for my real life
What is your motto in life and how does it relate to your passion for the risk sector?
Take everything in your life seriously, but don't take yourself seriously. I have found that a measured dose of self-deprecation and a humorous outlook on life has helped immensely in both my professional and personal life
How is technology affecting your role?
From the increasing speed with which information and communication flows, to the business tools, and the risks associated with increasing connectivity, technology does and will continue to play a vital role in how we live, how we communicate and how we do our jobs. Today, I am interacting and competing with younger workers who have the advantage of being born in the technological age, and it is essential that everyone learns to interact in this new and developing environment
If you could choose any another profession or career path at all, what would it be? And why?
To be honest, I believe I've found my niche, and I'm not sure I would like to do anything other than be handling corporate risk and insurance. I take a great deal of pride in being able to assist my company in achieving their goals, and to perform at a very high level for a long period of time.
Any other information that you would like to add to the above?
Over the past 20 years or so, the risk management community has gotten away from the idea that corporate and public sector risk managers are 'insurance buyers', preferring the emphasis on risk modeling and the financial aspects of our discipline. I believe the emphasis should be on the risks and potential loss exposures, and the financial aspect is a consequence of these endeavors. Insurance plays a key role in the minimizing of a potential loss exposure, so it is imperative that a risk manager becomes well-versed in the insurance available to reduce the financial impact of a loss. So, I encourage all risk managers to become educated in all aspects of the insurance market, and become the expert so your organization will look to you for the information they need.
Related stories:
Brokerslink CEO: SMEs facing intangible risks amid globalization
Marsh: Risk managers must face up to #MeToo risks