"Why risk management excites me" | Insurance Business America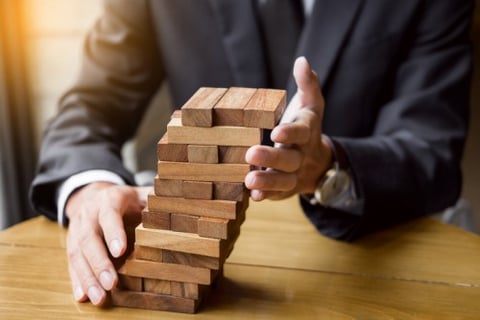 Tony Jenkins – manager, insurance and operational risk at Cineplex Entertainment – stumbled into the risk industry almost by accident. Originally working in finance in New York, during his company's process of consolidated renewal it was realised that while the insurance functions of the company had been consolidated to New York, they were left without a Canadian risk manager.
Approached by his CFO to step in and help with the process, he was seemingly unperturbed by his relative lack of experience.
"To add to the excitement, we had just about a week to get the entire renewal completed," he said. "I confirmed the breadth of my knowledge to him – I honestly did not know very much about insurance apart from paying my home and auto premiums – but I was really excited about a process that was new to me and the challenge of getting this done within such a short timeframe."
Being a quick study and an adaptive thinker is key to risk management, and it soon occurred to Jenkins "that I liked the field very much." Soon after completing his risk management certification, he "took full control of the insurance, claims and operational risk functions for the Canadian company."
He now has over 15 years of experience in insurance claims management and operational risk, and it still keeps him inspired.
"The creativity aspect of risk management is what I find so exciting as it comes from two of the cornerstones of risk management: risk assessment and risk control," he said. "I love the challenge of taking apart processes and designing, redesigning or aligning them to produce the desired effect of keeping people and property safe while generating wealth for business."
While he says that the initial unexpected leap into the industry was the most memorable moment in his career, he cites his ongoing pleasures as "the diverse nature of the profession, the stability in careers that people have had, and the incredible relationships and bonds that have been formed with others."
When asked what three factors could have the biggest impact on risk management in the future, he listed climate change and the growing influence of AI as two things which could provide a lot of disruption to the physical, human, and legal dimensions of risk management. On the other hand, he stated, "Continued mass migration will have a positive impact on productivity and growth in the long-term."
As for the future of risk management, he encouraged young professionals to "be bold in your thinking. Take risks!"
But – he added: "Develop good interpersonal skills. It is through collaboration and the relationships you have cultivated and sustained that you will be able to get the buy-in you need to implement your ideas."
Does he have a motto in life that drives his passion for the risk sector?
"Love, listen, and always be accommodating to change," he said.
"Love the work you do. You spend more time at it than you do with family. If you love what you do, everything else should fall in place.
"Listen to your client, whether they be your internal clients or external. It is through listening that you will be able to deliver a product that meets the client's expectation. Change brings about new ideas and creative solutions as well as keeps you current and engaged in your company's activities."
Creativity, innovation, and fresh ideas – these are the things that keep Tony Jenkins rocketing along in risk management. If he had to choose another profession, he's sure it would have to be in technology or engineering.
"Like the combustible engine was to my grandparents, AI is the next exciting chapter in the digital age," he said. "Being at the forefront, and being able to influence how technology will intersect with humans and our daily lives, would certainly excite me."
No doubt Cineplex Entertainment would prefer to keep him right where he is.