Bracing for the spike in COVID-19 insurance litigation | Insurance Business America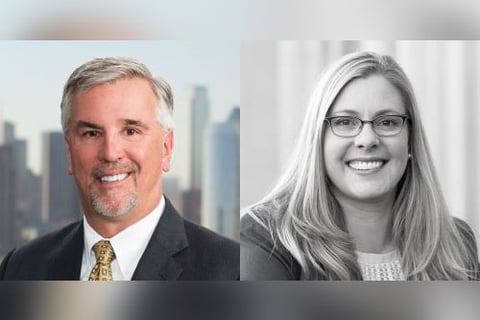 With COVID-19 ushering in what could be the most litigious period in American history, a project by the Institute for the Advancement of the American Legal System (IAALS) promises to help both businesses and insurers in reaching a quick resolution to court cases involving business interruption and property damage insurance claims.
According to Steven Badger (pictured left), an attorney at Zelle LLP in Dallas, many businesses never considered liability risk exposure arising from virus infection before COVID-19. But in a post-COVID-19 world, this risk will become one of the common businesses have to plan for.
"As a result, many state legislatures and the federal government are considering legislation to protect businesses from lawsuits involving people alleging they contracted COVID-19 while on a business premise," Badger told Corporate Risk and Insurance. "In the future, we can expect businesses to evaluate and manage their risk exposure in this area, just like they have always done for other common risks like fire, slip and fall, theft, and other common risks. We can now add virus infection to the list."
With liability claims comes the possibility of litigation – and businesses and their counsel need to be prepared.
"For COVID-19, we are already seeing the expected influx of litigation over whether property insurance policies should respond to business interruption damages," said Badger, who represents commercial property insurance clients in emerging and catastrophic risk exposures.
"We are also seeing litigation over a myriad of other business related issues, such as rent payment obligations, monthly dues obligations for gyms and other services, and business premises safety. A lot of these issues are novel and will be addressed by our courts for the first time."
Aiding the discovery process
To help businesses and their insurers to prepare for COVID-19-related lawsuits, the IAALS launched Initial Discovery Protocols for COVID-19 Insurance Claims, to help make the discovery process – normally one of the most expensive, contentious, and lengthy parts of litigation – more efficient and targeted.
The protocols will require both businesses and their insurance companies to automatically disclose certain information and documents early in the case. Also, this will provide judges and courts with a new pre-trial procedure to follow, which can make cases easier and faster to resolve.
"We have brought together a balanced group of experts on 'both sides of the v' to develop these protocols," Brittany Kauffman (pictured right), senior director of IAALS, said. "The result will be guidance to both sides that will make it easier and faster for the parties to exchange important documents early in the case, to frame the issues to be resolved, value claims for possible earlier resolution, and plan for additional discovery as needed. Businesses will be able to look to this set of protocols to understand what documents and information they will need to gather and share early in the process."
The protocols , Kauffman said, will help foster an early understanding of the issues on both sides, as well as providing an early opportunity to identify and manage risks. These were developed with the help of a working group of expert plaintiff and defense attorneys from across the US, as well as leading judges who have handled complicated insurance cases.
"Due to the pandemic, courts have to rethink the way they do business, while ensuring the delivery of justice," Kauffman said. "These challenges will continue as filings increase, both because of delayed filings and new cases resulting from the pandemic."
How should risk managers and legal teams work together?
According to Kauffman, unlike natural disasters that hit only specific geographic regions, COVID-19-related suits will hit courts nationwide
"While there have already been several hundred cases filed, the numbers—and associated cost—will only continue to rise exponentially over the next six months," she said. "It is important for risk managers and legal teams to be communicating early and to be knowledgeable about this litigation trend, including guidance such as these protocols. Our working group will be focused on getting the protocols developed quickly so that companies' risk managers and legal teams can sit down with this guidance and use it to inform their discussions."
Meanwhile, Badger says that risk managers should be more hands-on and proactive in dealing with legal issues.
"Risk managers need to understand that litigation takes time and requires attention of the business in the lawsuit to assist the attorney in pursuing or defending the case," he said. "Remember, it is called the 'attorney-client relationship' for a reason. Businesses should partner with their attorneys and pay attention to their lawsuits. They shouldn't just turn the matter over to an attorney and say 'call me when it's over.' That's not good for anyone."