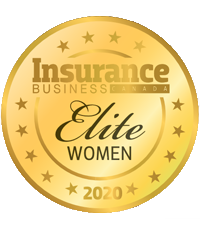 Mentors. Entrepreneurs. Fourth-generation CEOs. Diversity and inclusion leaders. This year's IBA Elite Women aren't just dedicated to the insurance industry – they are trailblazers forging a path for both current colleagues and future industry professionals.
The diversification of the industry wouldn't be possible without the many pioneers who began their insurance careers decades ago, before gender equality was a key factor in hiring practices or industry statistics. Several of those women, who entered the industry as fresh-out-of-school graduates and continue to pave the way now as executives, board members, adjunct professors and tireless advocates, are highlighted on the following pages.
From global influencers and specialty program experts to analytical masterminds, these 77 women have proved themselves capable of overcoming stubborn cultural and societal obstacles to achieve any goal. As they seek to recruit new talent and develop current employees, they are shining a light for future generations of insurance professionals and setting the standard on how to persevere through today's especially challenging economic climate.