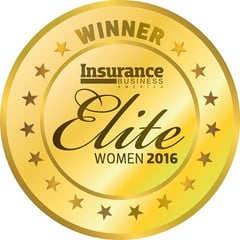 Like many other industries, insurance has long been dominated by men. Fast-forward to 2016, and that's no longer the case. In fact, women now hold the majority of jobs in the insurance industry – 61%, according to the latest figures from the Bureau of Labor Statistics.

That's not to say the glass ceiling has completely disappeared, however. Despite their growing presence among industry employees, women only account for 6% of top executive positions and just over 12% of board seats in insurance – but our list proves that those statistics may soon be in the past.

We surveyed our readers and reached out to top insurance companies to uncover an impressive 144 women whose astounding personal and professional achievements have earned them a place among the industry's best. From CEOs of major corporations to innovative startup founders, these women collectively demonstrate that the insurance industry is no longer just a man's world.