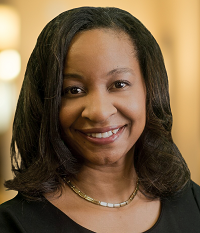 Janelle Hazell, AHT Insurance
P&C client services manager
AHT Insurance
Since starting her career in 1998, Janelle Hazell has worked in nearly every function of the industry from working at Cigna to working at Chubb as a commercial underwriter to then moving to the retail side as an account manager, account executive, commercial lines manager and controller/ops manager.
Today, Hazell is the P&C client services manager at Virginia-based AHT Insurance, where she is responsible for maintaining focus on achieving bottom line results, while formulating and implementing practical business solutions. She also works to ensure the service team is working effectively and efficiently, as well as delivering desirable results for client, and leading and developing the P&C service staff and all workflows and processes.
Her responsibilities outside of AHT include serving as a member of the National African American Insurance Association, including serving as membership chair for the National Capital Central Maryland (NCCM) chapter.