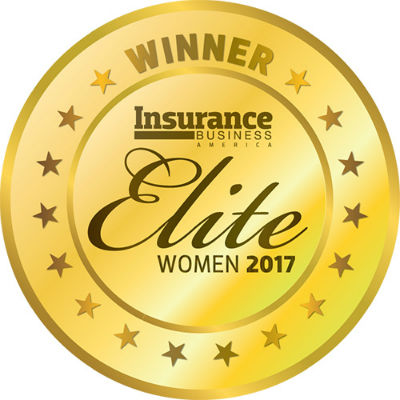 Despite women's growing presence in the insurance industry, few have successfully broken through into leadership roles – but the women featured on the following pages prove that's slowly changing. Nearly 20% of the 2017 Elite Women hold top CEO or leadership positions, including the first female to start an insurance provider in the US. But the list doesn't end there – it also includes countless executive officers, division heads, agency managers and more who have overcome obstacles and broken barriers to become some of the industry's top professionals.

You will be introduced to a woman leading the charge for cannabis insurance in California, a broker who left a job as a waitress and became one of the nation's top producers in just six years, and the first female insurance regulator to serve in two states. Together, these women inspire the success of their peers every day and prove that insurance
is no longer a male-dominated field as they use their collective influence to mold a brighter future for the industry.