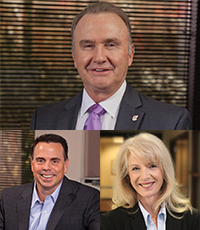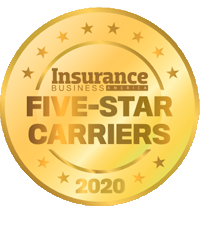 Nautilus Insurance Group, a Berkley Company
Headquarters: Scottsdale, AZ
Year founded: 1985
Employees: 260
Number of offices: 1
Leadership: Tom Kuzma, president and CEO;Trish Buckhardt, executive vice president, COO and CIO; Tom Joyce, executive vice president and chief underwriting officer
It began with a clear vision. In 1985, Nautilus Insurance Group, a Berkley company, began laying its solid foundation. Unparalleled customer service, a can-do attitude and creative problem-solving are hallmarks of the Nautilus experience and what differentiates it in the E&S market.
That freshly minted company of six employees is now 260 strong and growing, holding firm to its founding principles and unwavering resolve to listen carefully and respond professionally. This dedication has resulted in Nautilus profitably writing more than $6.5 billion in gross premium since its inception. "We are committed to our promise to policyholders and being a trusted resource and true partner for our agents," says Tom Joyce, executive vice president and chief underwriting officer.
Specializing in the high-volume, small-premium market, Nautilus provides smart underwriting solutions and exceptional customer experiences to appointed general agents in all 50 states. The company focuses on providing solutions to benefit its agents through enhanced product offerings, underwriting expertise, technology, education and service that promotes ease and convenience, making it a premier partner in the industry.
"We are steadfast in our mission and company values, which have provided the foundation for Nautilus' tremendous success," says Tom Kuzma, president and CEO. "We are a team of driven, determined professionals who employ strategy and excellence in all that we do. There is no limit to what our future will hold."
Company

Information
Nautilus Insurance Group, a Berkley Company